Total GP Winners.....
Sometimes it's difficult to be sure if you are utilising the best options when it comes to your side dishes and core garnish needs.

This section will simply highlight 3 core flavours every week which are in abundance and at their best value for the week ahead.
It's time to see what the GP fairy is conjuring up this coming week.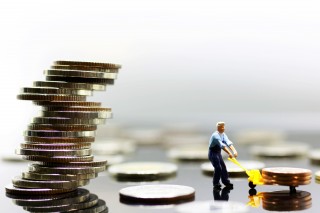 Soup Tomatoes **In Stock**

Anyone making soup, chutney or even clear tomato water might want to take note as the soup tomatoes we keep on the stock can save you some serious money.

Soup tomatoes are a money saving alternative to buying class 1 fruits and could really help in the mission to manage your GP

Corn On The Cob **In Stock**

Often overlooked due to it usually coming in a tin, fresh corn is at its peak right now and its ultra-affordable so you cant overlook it anymore.

Use as a money-saving garnish or side dish, with so many amazing uses it's a total no-brainer.

Green Courgettes **In Stock**

Now is the time to get involved with courgettes as they are so affordable it's making our ears twitch with excitement.

Perfect for side dishes or garnish (courgette rosti anyone even cake!!!!) Why not get involved and save some money as you utilise the main UK crop and save big time.
Peaches/Nectarines **In Stock**

We very rarely have any fruit in this section but as peaches & nectarines are ultra cheap at the moment we cant overlook them.

Get them in every fruit bowl in the land or give them a quick blanch to peel the skins back and use in one of your creations.

Whichever way you choose to use this fleshy fruit now is the time to do so.