Ho, Ho, Ho
Here we go the last full week before the festive gathering is here….

The Christmas parties are in full swing; those festive flavours are all around us along with carols and sweet treats.

This time of year is a busy time for all, it's imperative we work closely together to ensure we are all fully aligned so we can supply exactly what you require, when you want it, with the best possible shelf life for the period Delifresh is closed.

Keep your ears pinned to the answerphone over this coming week also watch out for the flyer with your deliveries this week with all the festive information you may ever require.

We know it's busy but take some time out and glide through the refresh as it's packed with amazing things and its here especially for you.
The time has come to embrace the week ahead.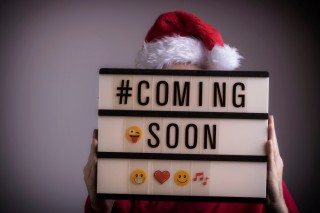 We Know Your Busy BUT....
Seen as though we are nearly there and everyone is crazy busy we thought it would be good to capture your humour.

To Win a massive hamper worth way over £100 + packed with over 50 food enthused items, a chefs jacket, non-slip matt and more all you need to do is take a picture of your festive ideas and send it in using the form below.

It could be a picture of your team, your food, your kitchen, maybe you can capture a cheeky elf or something that will make us chuckle.

The craziest picture/video wins, so use your imagination.... (This feels a tad dangerous!!!)

You have to be in it to win it so get snapping the winner will be showcased here next week so get snapping....
Sign Up - For Your Weekly Alert
For those that have glided into our pages stumbling upon our vibes, you can sign yourslef up to receive a little nudge everytime a new version of the refresh becomes alive.

Slide your eyes down the menu below and tap Sign Up - Insert your details and sit back and let the refresh come to you every week.
Never miss when the Refresh Is born ever again - How great is that!!!