Social Engagment.
If you are crowned the upload hero of the week we will share your creation with all and send your prize on your delivery for you to enjoy.

But you must claim your prize using the form below so don't forget.
Get Snap Happy & Remember Upload Or Tag As You Go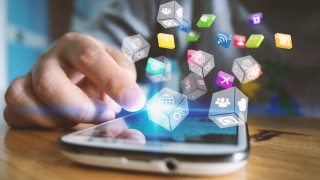 Hero Of The Week **Fin & Bone**
The other day we were gliding around the Yorkshire hills when our social channels ignited with excitement. At the time the hunger was setting in as the night was long and when this picture landed it made things even worse. The team at Fin & Bone Sheffield are true Delifresh warriors and creating a great buzz around all things food. If you are ever in Sheffield make sure you stop by and help celebrate everything Fin & Bone. Congratulations team you are our Upload Hero of the week - Get in touch to claim your prize.
Send Us Your Pictures
You don't have to send a picture of a dish to win it can be anything kitchen related so use your imagination!!!!

Simply upload your image below if you don't want to tag us in on Social Media.

It's easy to do so you can even use your phone or tablet to take the image and upload in one swipe.