Speedy Eyes
Time is challenging for many, so if you are in a rush but want to keep refreshed you have navigated to the right place as our fast reader page is designed for you.

Simply swipe away and let your eyes slide down the refresh in one page, once you have more time come back for a deeper look around to find out all the juicy info.

Speed reading is a skill that most of us host but how many can speed skate ?? (this is getting random) Cast your eyes below and feel your cells ignite as your eyes capture glimpses of all things nice
Speedy Gonzales....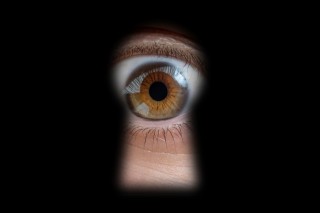 Why Not Try Something Ultra-Special ??
With countless fresh flavours landing in our engine room daily it would be a disaster if we didn't inform you of a few cheeky speciality ingredients that are also on true form this week.
Do You Really Want To Miss It ???
Dont Miss Out On Some Inspirational Facts.
Sushi Rice - **Extravaganza**
This is an offer that will save your GP so don't glide past it, fill in the form and take advantage of Golden Del Boys third offer for 2019.

Sushi Rice is a core dry store ingredient for many and with this week's giveaway the time has come to fill the shelves as Golden Del Boy is giving away free stock

Don't forget you can use this offer as many times as you like for the week ahead.
Hero Of The Week **Fin & Bone**
The other day we were gliding around the Yorkshire hills when our social channels ignited with excitement. At the time the hunger was setting in as the night was long and when this picture landed it made things even worse. The team at Fin & Bone Sheffield are true Delifresh warriors and creating a great buzz around all things food. If you are ever in Sheffield make sure you stop by and help celebrate everything Fin & Bone. Congratulations team you are our Upload Hero of the week - Get in touch to claim your prize.
Peter Higginson
The sad news arrived midweek around the death of a true Delifresh warrior Peter Higginson.

For those that had the pleasure of working closely with Peter you know, he was one of the kindest and most inspirational individuals around.

Peters culinary career has been a most creative journey connecting with many while really celebrating the seasons as he worked.

For a long time, Peter worked tirelessly motivating the younger generation of our trade as he guided hundreds through building blocks of knowledge training while tutoring at Leeds Thomas Danby College.

Peters latest adventure was guiding the team at the mighty York Racecourse in his executive role.

Peter will most definitely be missed by many - Please take a minute from your busy life to stand tall and celebrate Peters dedication to life and the sheer commitment he gave to the trade every second of the day.

Our thoughts are with Peters family and all who knew him closely.
Hear The Crack!!!
Some deep night surfing around YouTube brought this crazy video to our eyes.

This is mental and a tad weird, but so very real.

Check out the massive piece of crackling...
Here For You
Vegan, Vegetarian, Pescatarian, Gluten Free, Dairy Free, Shellfish, Pollen, Nut, Kiwi, Egg, Garlic, Soya Allergies the list goes on and on around what our food cannot contain.

This explosion of requirements makes our work as creative culinarians extremely difficult.

One thing we should all note though is although it can be cumbersome and difficult a true allergy, intolerance or diet can be extremely difficult to manage.

As a trade, we need to support and offer a creative alternative to the foods that can't be consumed so our guests feel inclusive and get to feel our most creative flair.

In the past, this has been difficult to showcase but not anymore...

Welcome to Born Free !!!
How exciting is this???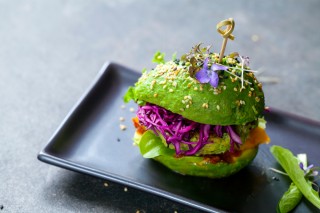 Neutral Tartlets - Gluten Free

These small Gluten Free tartlets are ready for the challenge.

Made utilising rice they host a crisp texture with a truly remarkable eating quality and storage ability - You need to give them a try!!!

Whipping Cream - Vegan

We are also a little shocked but this coconut-based whipping cream works a treat.

You can whisk it by hand but to get the best result get it in the electric mixer on full speed and watch it thicken into a great textured cream substitute.

Jack Fruit - Vegan

A fantastic protein substitute Jack Fruit needs to be looked into.

It can be eaten raw or shown some great heat, either way, it will keep its texture and make your mind go into overdrive.
Vanilla Ice Cream - Vegan

Northern Bloc has done it again with this total lifesaver!!!

We don't know how they do it but this fantastic vanilla ice will excite and give you a great addition to any vegan dessert you may be creating.

Soya Sauce - Gluten Free

Don't get caught out thinking soya sauce is free from such items as gluten as it's not.

Don't panic though as we carry a stock of gluten free soy sauce so why risk giving someone the wrong soya sauce just keep the gluten-free option in all the time.

Granola - Gluten Free

Breakfast time can be a tricky time for someone with gluten intolerance.

Not any more as we carry a range of gluten-free breakfast items like this amazing gluten-free granola.