Massive Achievement
It's a busy time of year for all there are charity dinners, social get-togethers, awards and competitions going off every day.

This past week has been an amazing time for the team at 21 Hospitality as Sophie who works with great dedication for the group has been awarded Young Pastry Chef of the year in the Royal Academy of Culinary Arts Award of Excellence.

This, as we all know, is a totally massive achievement so this is a massive congratulations from all at Delifresh on your achievement and goes without saying every reader of the Refresh too.

Keep up the outstanding creative work that you achieve Sophie it's fantastic to see the award come into the northeast. If you are ever in Newcastle make sure you pop into one of 21 Hospitality establishments to sample some of their most fantastic seasonal creations.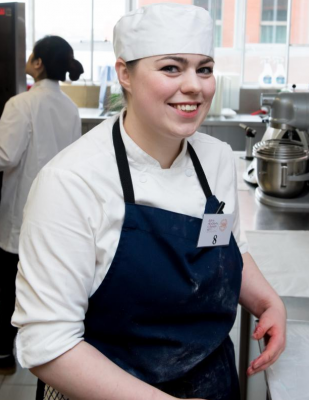 Chip Pan ??
This week in our hunt for inspirational YouTube videos this crazy clip was recommended by a warrior from an undisclosed location.

One thing to always remember is to order veg oil but also turn off those Fryers !!!!

Make sure you give this a watch these Northerners are on fire

Check it out!!!!!
In With A Chance....
Simply send us your thoughts on the weekly refresh below and be entered into a prize draw to win a truly awesome prize !!!

Anyone for a Delifresh chef jacket, apron, knife, dog leg (ducks foot whichever you may call it) and other goodies???

You have To Enter To be a winner so dont hang around release your thoughts upon us:
Its Simple To Find Your Way Around
What Else Takes Your Fancy??