What's Tricky This Coming Week ???
With produce travelling from all corners of the globe there is always something you should stay away from.

This page is designed to ensure you don't get caught out by listing something on your menu when supply is proving slightly tricky.

Fresh produce revolves around the climate so changes happen frequently, make sure you come back every week to find out what will be difficult during the coming week.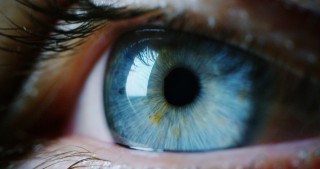 Stoned Fruit

Peaches, Nectarines & Apricots are starting to slowly disappear as the summer season comes to a close for these luscious fruits.

If you are using any of them on your menus then get the thinking caps on as they will quickly disappear without a trace.

Fruity options which could be looked into are beautiful figs, apple, pear etc - We know they are are nowhere near similar but could help you.

Cherry

Fresh Cherry is expensive due to the season slowly coming to an end.

The quality is amazing but prices will damage your GP - Be Warned...

Tarragon

Imported tarragon is causing concern at the moment as supply is starting to dry.

This hopefully is a short term problem but it will most definitely affect the beginning of the week so please be warned.
Raspberry - UK

The UK season for raspberry is quickly coming to a close - Richard Morrit (York) is still picking fruit but very soon we will be looking into Europe for supply.

Plums/Damson

The UK season for Victoria plums and Damsons is starting to close.

We do have a supply at the moment but be warned as they will suddenly stop with no return until the end of summer 2020!!!

If you want to grab a volume of Damson so you can preserve them then let us know but act quickly before they vanish.

Strawberry

The UK season for strawberry is extremely close to finishing we will be moving into European fruit the quality will remain but the time has come to wave goodbye to the UK fruits until next summer.