Wow What's Going On In Here Then ??
We are passionate about our growers and suppliers who work hard in making sure we are constantly Intune with all things food.

Without this network of gurus we all would simply have nothing to create with, so as part of our duty to connect you closer to them this new section is here to make you feel even cosier than before.
The time has arisen to simply "Say Hello"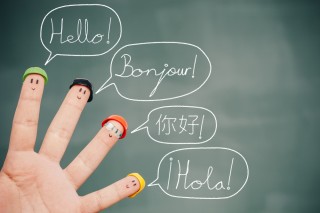 "Please Stand Tall & Welcome The Amazing Team From"
Northern Bloc
Brrrr...
Ice cream is a science – don't underestimate the skill involved in its production!

It requires great people with great passion and the innovation chef for Northern Bloc (like his father and grandfather before him) is an ice cream master who is relentless in the pursuit of perfection. Get ready for some serious flavours and textures like you have never witnessed before.

Northern Bloc is evolutionary in the way they make ice cream, they pay homage to the traditional flavours whilst adding a modernising twist but always stay true to the principle of using only the best natural ingredients.

The range is continually developing and Delifresh have exciting news very soon about a sustainable story like never before so watch this space.
How inspirational