Sunderland College - Seafood
This past week we had the pleasure of attending an intense and most creative Young seafood chef of the year competition.

This fast-paced and hugely creative competition was an inter-college challenge between Sunderland, Kendal, North Lindsay & West College Scotland to battle out to become triumphant and win this most prized accolade.

The competition was fierce with some truly amazing dishes flowing as the teams work hard to impress all around.

We continually work closely with colleges across the North as they nurture the future of our trade and its great to be involved with all as we Vegecate.

This time wasn't about the carrots for a change but about those slippery and truly amazing sea creatures - Congratulations to all who took part Sunderland, Newcastle & Kendal all got through to the finals
How fantastic is all of that ???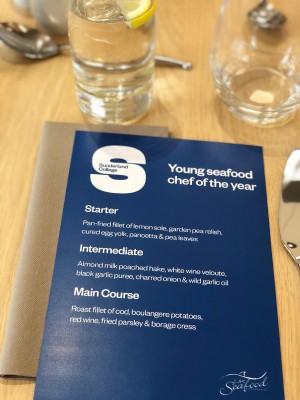 11th June - NorthEast Foraging Day
Do you LOVE the wild, finding yourself walking the dog wondering what that random berry may taste like or while sitting on the beech licking lemonade lollipops thinking about all that luscious seaweed floating by what are the uses ???

Well, the time has come to stop thinking and investigate what the wild truly has got to offer as the first of the years foraging date is open to register your interest.

The day will be based in the Northeast & will work like the below
9:30 - Meet/Breakfast snacks
10:00 - 11:30 - Coastal Forage - taking in all the beeches have to offer
12:00 - Beech BBQ
1:15 - 3:30 - Inland Forage - Finding out what the woods have to offer
4:30pm - Snacks & depart

James from Totally Wild will be joining us throughout the day so we can pick his most inspirational cells around all things wild and edible.

Don't Miss Out & Sign Up Below: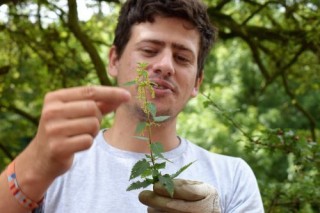 Watch This!!!
Extremely late one night in peak darkness this extremely visual video crossed our senses - Chef Vicky Cheng is a Hong Kong native who was inspired in Beijing by his wife's love for the crunchy, sour pickled greens found in the local market. He sat down to talk about food, his life partner, and the things that inspire him to want to be a cook.

Make sure you spare some time to watch this great video
Its Simple To Find Your Way Around
What Else Takes Your Fancy??