What's Tricky This Coming Week ???
With produce travelling from all corners of the globe there is always something you should stay away from.

This page is designed to ensure you don't get caught out by listing something on your menu when supply is proving slightly tricky.

Fresh produce revolves around the climate so changes happen frequently, make sure you come back every week to find out what will be difficult during the coming week.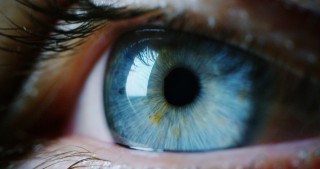 Celery

The northern celery fields are underwater due to horrific rains this past few weeks.

The celery is still harvestable but you will notice a slight rusting to the tops of the heads due to severe rain.

The celery is fit and truly tasty so just slice off the rusting and enjoy as normal

Romanesco

The UK season is quickly coming to a close due to the impending weather.

If you are utilising this alien look-alike get ready to make the switch - Cauliflower is a great alternative flavour wise...

Grapes

During this week we will be moving into an XL grape which will be loose in a bag rather than a punnet.

The grape will be larger than normal with some beautiful flavour - The clasped lidded plastic punnets are a thing of the past.
Figs

The Turkish season is coming to an end as we start to slip into Brazilian supply.

The fruit will be dusted and hold a higher price tag due to logistics involved - Watch Out

Baby Leaf/ Rocket

UK supply of baby leaf lettuce/ Rocket and all leafy options will be coming to an end very soon due to a switch in season and the fact Jack Frost is inbound...

Supply will be moving over into Europe for these delicate options - Quality will be excellent but prices will start to rise when the switch is made.

Courgettes

Supply of courgette is becoming troublesome due to a switch in the season.

If you are still hunting for a UK alternative we stock some most amazing heritage carrots of all colours which are grown by Red Star growers which could be a great alternative