What's All This About Then ???
High Ball, Punch Cups, Long Serves, Shaken, Sliced, Jigger, Mixer, Flairing, Not Stirred are all words that excite your front of house teammates as they concote magical flavour combinations in liquid format for all your guests to taste.

Its come to our cells that the mystical mixers amongst us are often overlooked when it comes to inspiration as to what the seasons have to offer.

To help out in their homage to all things liquid - Mystical mixer is here to continually bring new flavours to the eyes of those who are true ambassadors to mixology.

Share this page with those amongst you who would benefit and come back often as every week new flavours and ingredients will be added to drive some serious continual excitement.
The Time Has Come To Share The Mystical Mixer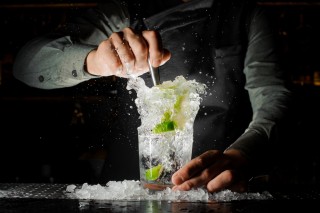 Cherry Gazpacho
Before you glide into the creative products check out this most amazing video from Boiron.

Cherry gazpacho anyone - Now there's an idea!!!