Speedy Eyes
Time is challenging for many, so if you are in a rush but want to keep refreshed you have navigated to the right place as our fast reader page is designed for you.

Simply swipe away and let your eyes slide down the refresh in one page, once you have more time come back for a deeper look around to find out all the juicy info.

Speed reading is a skill that most of us host but how many can speed skate ?? (this is getting random) Cast your eyes below and feel your cells ignite as your eyes capture glimpses of all things nice
Speedy Gonzales....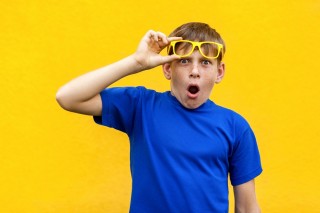 Why Not Try Something Ultra-Special ??
With countless fresh flavours landing in our engine room daily it would be a disaster if we didn't inform you of a few cheeky speciality ingredients that are also on true form this week.
Do You Really Want To Miss It ???
Dont Miss Out On Some Inspirational Facts.
Squeezy MAGIC!!!
We all love a squeezy bottle - The ability to hold your purees hot or cold, infused oils, sauces they are so very versatile and a chef's best friend. - With this in mind, Golden Del Boy has been on the sniff and found a Buy One - Get One Free Offer to excite your senses.

This is an offer that won't get repeated any time soon so make sure you stock up and fulfil your squeezy bottle dreams. Get them stashed in the pan room, chefs office, attic or wherever you may keep them and save your GP and embrace this squeezy bottle giveaway.
Hero Of The Week **Muse - Yarm**
Our social dashboard went crazy the other day as the inspirational team at Muse - Yarm sent an Instagram nudge which excited our senses - Cauliflower rarebit on poached pear with chutney this most tasty treat caught our senses along with countless other followers - Muse is a fanatstic establisment really creating a wave of excitment in Yarm. For your engagement with our socail channels you have been crowned our upload hero of the week - Get in touch to claim your prize..
The George At Piercebridge
The team at the George nestled in the most awesome Piercebridge are true Delifresh warriors.

Their commitment to the season is inspiring to see along with their continued commitment to the Refresh really excites our senses.

Of late they have been engaging even further as Matt our internal seasonal informer has been inspiring the team daily with all that's truly mesmerising.

The George has recently gone through some awesome refurbishment and if you are ever passing make sure you pop in to say hello but also sample their seasonal dedication.

If you too want Matt to add you to his contact list just drop an email into seasonalinformer@delifreshltd.co.uk and matt will be in touch.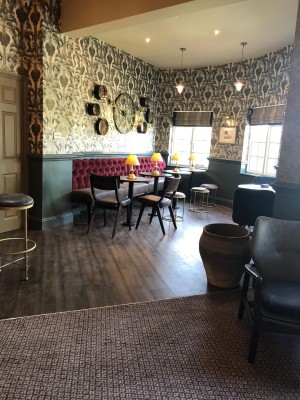 Shout From the Hills...
No news is often seen as a good thing but not on here!!!

This section of your Refresh is here for you to spread to the world a piece of news that you may have.

It could be around a member of your team, a move to a new establishment we will leave this up to you.

To send your news in simply fill the form below and we will highlight you on this chef inspired page for the world to see.

Maybe you want to highlight a member of your team, just upload a picture (you can do it from your phone) and let us spread the news.
Oh My Word!!!
You need to check out this most visual video.

A demonstration on how to separate berries into individual druplets without rupturing the skin. Serve chilled for a dense, chewy texture, or full thawed for bursting druplets.