The George At Piercebridge
The team at the George nestled in the most awesome Piercebridge are true Delifresh warriors.

Their commitment to the season is inspiring to see along with their continued commitment to the Refresh really excites our senses.

Of late they have been engaging even further as Matt our internal seasonal informer has been inspiring the team daily with all that's truly mesmerising.

The George has recently gone through some awesome refurbishment and if you are ever passing make sure you pop in to say hello but also sample their seasonal dedication.

If you too want Matt to add you to his contact list just drop an email into seasonalinformer@delifreshltd.co.uk and matt will be in touch.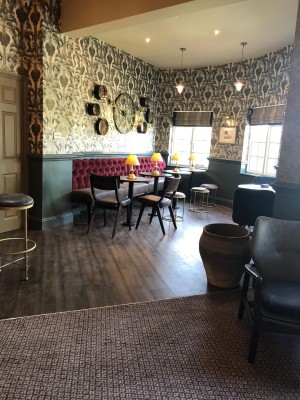 Send The News
No news is often seen as a good thing but not on here!!!

This section of your Refresh is here for you to spread to the world a piece of news that you may have.

It could be around a member of your team, a move to a new establishment we will leave this up to you.

To send your news in simply fill the form below and we will highlight you on this chef inspired page for the world to see.

Maybe you want to highlight a member of your team, just upload a picture (you can do it from your phone) and let us spread the news.
Oh My Word!!!
You need to check out this most visual video.

A demonstration on how to separate berries into individual druplets without rupturing the skin. Serve chilled for a dense, chewy texture, or full thawed for bursting druplets.

The idea is amazing and definitely worth a try.
Its Simple To Find Your Way Around
What Else Takes Your Fancy??