Wire Troubles
It's amazing to see just how dependent we are around all things IT. Every aspect of our lives are touched by processing chips, data transfer speeds, keyboards, printers, probes the list goes on.

One single malfunction in our technical world can bring some severe complexity which in turn reduces your smooth running day to a grinding halt.
When an issue strikes it's very much like having that annoying rattle in your car which you just can't pinpoint to the exact spot.

A matter of elimination is required to hunt down this sneaky gremlin but this in most instances causes pain for those amongst us that depend upon a smooth running environment at all times

The kitchen is a busy world and although heavily dependant upon severe hard work resulting in pots/pans, knives and all things food, technology still manages to touch our creative culinarian world and can cause havoc with a smooth flowing service.

Mother nature doesnt struggle with modern technology though but she equally comes to test our ability in adapting our menus by changing flavours without warning, bringing severe growing conditions to our food as she reaps havoc across our lands from time to time.

Make sure your eyes continually sail back to the Delifresh Refresh to keep your senses alive and make sure your kitchen is ready to react with any seasonal issue that may arise - as all the information you may ever need can be found here.
Flip over the delifresh green tray and join with us to Refresh our minds together.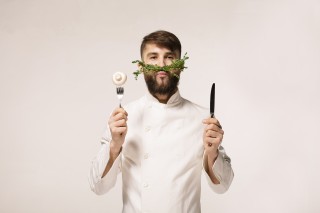 New Section This Week - Dont Forget
Hunt It Down To Excite Your Senses
Its Simple To Find Your Way Around
Select the section thats makes your eyes twitch with excitment and enjoy - Remember there is lots to explore...