Whats The Wild Got For Us This Week ??
This past week has seen the wild change way before any commercial crops as northern plums and stoned wild fruits are rapidly ripening up just take a peer into the trees.
James is busy foraging in the streets of London as I type how random but truly inspirational is that.

Don't miss the new wild flavours around this week Green Walnuts anyone ???
James is one passionate Delifresh warrior who knows a thing or two about what some people call weeds !!!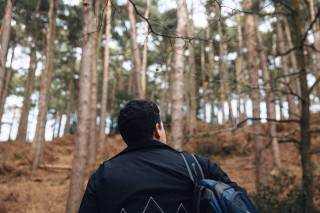 Green Walnuts **In Stock**

Don't miss out on these truly outstanding wild green walnuts – volume will be limited so get your name on the list if you want to sample these truly awesome nuts.

James has to pick these at a height so they are a dangerous nut to forage for.

Once in your kitchen get them pickled for the ultimate treat or candid for a mind-blowing experience.

Sea Aster **Friday Delivery**

This elongated leaf from the wild sea aster plant is packed full of salty goodness.

The leaf can be eaten raw or used like spinach with outstanding results.

Often hard to find due to its camouflaging skills while it's here and in peak fitness, you need to get involved.

Sea Purslane **In Stock**

For those of us that love sea purslane for those salty notes and remarkable leaf structure we are in luck as the season for this wild versatile plant is at its peak and quality is jaw-droppingly beautiful.

An amazing alternative to samphire you must give this a try.
Lacto Fermented Nettle **Exclusive**

Join us this week to welcome a new flavour to the Totally Wild Corner Lacto Fermented Nettle.

Young nettles are harvested before they move through to the bitter stage, cleaned and chopped then tickled with salt to create a lacto fermented state that will bring some deep flavour and many uses.

Place a small spoonful through some butter, add it into your bread, pasta, through your sauces. In fact, this most interesting foraged ingredient can add excitement in so many ways it's truly endless.

Totally EXCLUSIVE & Totally Wild - order a pot today to try it out.

Wood Sorrel **In Stock**

Sorrel is a magical flavour but wild wood sorrel takes that profile to another level.

Sharp tasting notes produce a mouth-watering flavour that adds excitement to all it touches.

James spends hours on his knees in the woods with a tiny pair of scissors snipping in the twilight harvesting this wild delight.

It's a laborious task which James likes to do in the evening to avoid the heat damaging the delicate leaves. Make sure you buy a punnet of this to explore its sheer wild beauty.

Mixed Sea Vegetables **In Stock**

**NEW PRODUCT**

With James off to the coast every week we thought it would be a most awesome idea if you could sample the best the week has to offer in an affordable mixed selection.

This week the mixed salty flavours include sea beet, sea coriander, sea purslane and more have been picked in a secret location packed with love and ready to excite.

These totally affordable and totally wild sea infused mixture of vegetables should be investigated.
Sweet Cicely Syrup **Exclusive**

**New Product**

Well what can we say about this most glorious concoction apart from its totally outstanding?

This syrup has an ability to hold the plate well and is packed with that delicate aniseed touch that will send your cells into overdrive.

Totally exclusive and Totally Wild, James you have most definitely created one of the best syrups ever !!!!

Bladderwrack Seaweed **In Stock**

Wrack seaweed is totally ready for the challenge, foraged in a sustainable manner from the Welsh coastline the seaweed is hand harvested in a secret cove where water quality is excellent.

Once picked its taken back to Totally Wild for a nice wash and placed into punnets ready for you to use. Perfect as a garnish, amazing cooked alongside new potatoes in the same water or simply deep fried.

Whichever way you choose to use this inspirational seaweed it's here and ready to excite.

Dandelion Syrup **In Stock**

We have been waiting a while for this to arrive but it's now finally here Dandelion Petal Syrup.

Wild petals have been picked, steeped and turned into this magical sticky syrup which at first thoughts may seem a tad crazy but give it a taste!!!

The syrup will hold the plate and bring excitement to all it touches, great for a drizzle garnish, squeezed into your sauce or used to baste your meat - oh wow just think about that for a second.
Spruce Shoots - **In Stock**

Foraged Spruce is a flavour that if you haven't had the opportunity to use before you must give it a go.

Some infuse through stock, cream or dehydrate and grind, create a sorbet or even a syrup. A very simple method to get a radical result is to simply use it sat under a roasting joint of beef.

As the heat penetrates the spruce you can smell it's deep notes as it smoulders whilst roasting in the oven.

Elderflower Syrup **Exclusive**

**New Product**

You will have noticed that the elderflower is now turning to berries and that floral flavour is now lost for another year.

Well, don't shed a tear just yet as James has collected a massive 400kg of flowers and turned them into a truly outstanding syrup. This outstanding floral syrup holds the plate and perfect for desserts and many other things - you need to give it a try.

There is no point making your own when this is the best syrup in the planet.

Sea Beet Leaf **In Stock**

That versatile wild sea beet is back for another season.

These large bags of amazing Sea beet will hit the spot as the flavour is totally out of the world.

Treat them just like would spinach this is a great garnish to any fish dish or where you may want to add a salty touch how about trying it with lamb???
Pine Needle Syrup

James has had the ladders out this week as he stretched into the canopy collecting sweet and lemon in flavour pine needles to take back to his kitchen and create this sticky syrup that will most definitely excite.

The needles from this particular pine variety hold a citrus twang that can be easily tasted in this awesome syrup.

Pine is infused and reduced in a secret concoction of ingredients to create a syrup which holds the plate and is amazing for dressings, garnish, flavour enhancing, basting even awesome behind the bar – order a bottle today to find out for yourself

DON'T MISS THIS you need to try it
Refresh Day 26th June 2018
Just take a look as to what an amazing day we had last week at the Yorkshire foraging day.

Those that are pondering about what to expect at the North East event - Get ready it's going to be exciting and it's on Tuesday (we cant wait)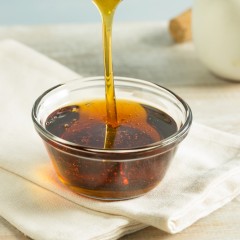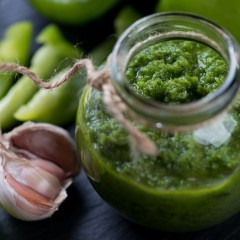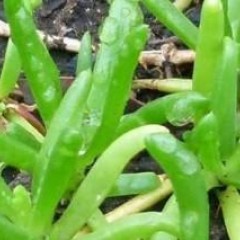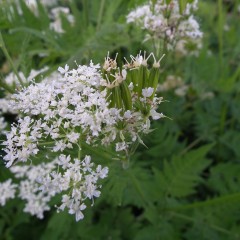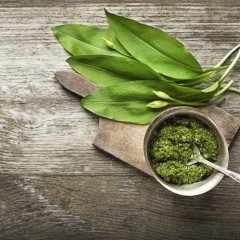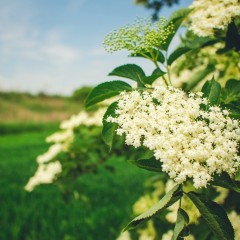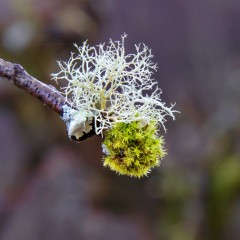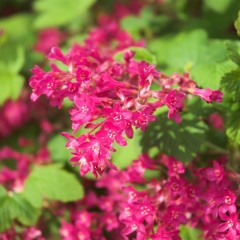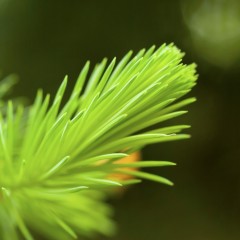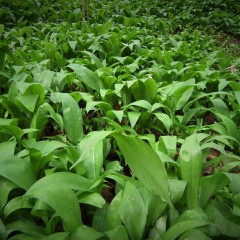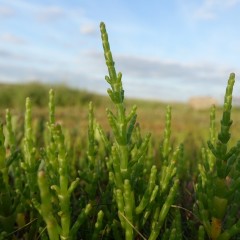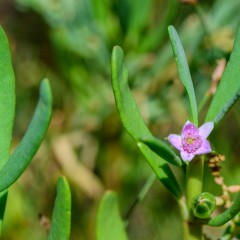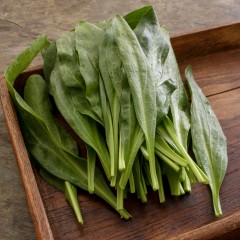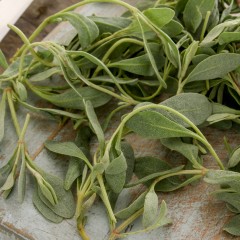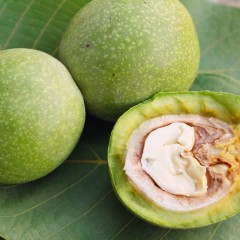 Sign Up & Join Us In The Wild
Anyone interested in attending one of our planned foraging events then simply sign up below.

We still have one more event planned for August in the North West.

The event will be held in and around Bollington and for those local to the here you must get your name down on the list else you will be missing out on a great Totally Wild opportunity.

Please signup using the below – Places will be chosen on a first come basis; if you registered your interest back in autumn please do so again.