You Found It....
Time is challenging for many, so if you are in a rush but want to keep refreshed you have navigated to the right place as our fast reader page is designed for you.

Simply swipe away and let your eyes slide down the refresh in one page, once you have more time come back for a deeper look around to find out all the juicy info.

Speed reading is a skill that most of us host but how many can speed skate ?? (this is getting random) Cast your eyes below and feel your cells ignite as your eyes capture glimpses of all things nice
Speedy Gonzales....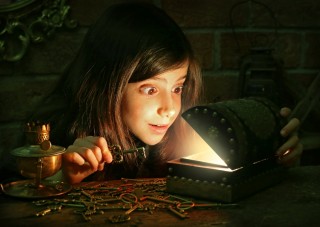 Are You A Winner !!!
For those eagle-eyed amongst us, you will have seen the festive reader competition right in this spot last week.

We had an incredible amount of entries and with over 345 readers on Christmas Day alone it was awesome to see the entries flowing in over the festive period.

The idea was if you had your eyes on the refresh on either Christmas Day or Boxing Day all you had to do was enter your details to win a most amazing hamper.

It was that easy!!!

We have two winners plucked out at random:- Watch the video to see if it was you !!!
Why Not Try Something Ultra-Special ??
With countless fresh flavours landing in our engine room daily it would be a disaster if we didn't inform you of a few cheeky speciality ingredients that are also on true form this week.
Do You Really Want To Miss It ???
Dont Miss Out On Some Inspirational Facts.
Blue Roll - **Extravaganza**
Looking back through the Golden Del files he tantalised your senses when he stumbled across this most outstanding offer.

To mark the arrival of 2019 here it is again - Save your GP for the month ahead and get stocked up on the trusty Blue Roll

6 x rolls in a case each roll over 300 meters in length - that's 1800 meters with another 1800 meters completely FREE!!!
Hero Of The Week **Chris Webster**
This weeks entry is a tad bit different as it wasn't a dish creation that grabbed our attention but an epic Delifresh delivery on Christmas Eve which got our social channels active. Chris Webster who is cooking his heart out at the Golden Fleece Birkenshaw was so taken back by the amount of items his delivery driver delivered that morning that he tagged us in so we could also celebrate his epic delivery. Chris, you brought something different to our senses this week, and for this reason, you are our Upload Hero of the week - Keep up the most fantastic work.
Matt Healy
Have you eaten at the Foundry in Leeds yet??

If not you are most definitely missing out. Matt and team are creating a fantastic experience in the heart of Leeds as they spread some seasonal passion on the plate while offering an amazing dining experience for all.

Matt opened the establishment back in 2018 after battling his way through the tough MasterChef series in 2016. The North embraced Matt's passion, and he was a worthy finalist of the series. Not long after Matt opened up the Foundry and people from far/wide come to sample his most amazing delights.

Gliding around the channels yesterday it was great to see Matt reappear on a REMATCH episode of MasterChef where once again the pressure was on as Matt flew the flag for the North.

There are plenty of places to visit over 2019, but you must ensure the Foundry is firmly on the list as Matt & team deserves all the support the North can possibly give.
Wow Now Here Is An idea
You need to check this out.

We have given this a try and it's extremely easy to recreate. Once mastered your mind could implode as the options are truly endless as to what you can achieve from these iced creations.