Wow - What's Going On In Here Then ??
We are passionate about our growers and suppliers who work hard in making sure we are constantly Intune with all things food.

Without this network of gurus we all would simply have nothing to create with, so as part of our duty to connect you closer to them this new section is here to make you feel even cosier than before.
The time has arisen to simply "Say Hello"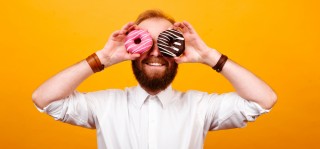 "Please Stand Tall & Welcome The Amazing Team From"
Casademont
Inspirational Cured Meats
At Casademont you can count on the experience and passion of four generations of family butchers, together with the most advanced technology in the sector, to produce the highest level of innovative and quality charcuterie.

The team's flagship product is their Fuet, which demonstrates an authenticity and unique character that we have been perfecting since 1956.
At Casademont you will find a common origin in everything they do: nature, the land and the pork.

Casademont is the success story of a family: From its origin –in a small workshop in Girona where Jaume Casademont and his family elaborated great quality salami (fuet)- to become a leading company of fuet and butchery products, one of the first companies in bringing the artisan product to all homes.

Casademount started more than 60 years ago when Jaume Casademont decided to continue the butcher tradition of his parents and grandfathers – who elaborated fuet at the family's farmhouse from the beginnings of the century- and opened in 1956 a small workshop to produce different types of selected sausages, especially fuet, our flagship product.

The workshop kept on expanding. In the 60's, Casademont built a 2.000m2 factory in the centre of Bescanó (Girona), followed at the end of the decade by another factory of 3.500m2 at the outside of Sant Gregori (Girona). In the 70's, the heavy demand took Jaume Casademont to expand Sant Gregori's factory to 25.000m2, representing a big improvement for the company at that time.

Nowadays they have a 40.000 m2 factory and the experience of six decades elaborating fuet, which makes them leaders in the sector of all things air dried. The relationship we hold is close to our hearts so its time to join with us to celebrate this somewhat new and exciting venture with us.

Since the first contact it's been exciting to see that innovation and the beauty of their products are close to their hearts as they strive to produce the best air-dried options Europe can simply find.