Movers & Groovers
There is some shifting around in the almighty northeast as people move onto pastures new. As we hold our customers extremely close to our hearts its great to see everyone progressing in their careers taking on new challenges and also taking delifresh with you along your most inspiring journey.

Micheal Penaluna a true delifresh warrior is now firmly seated as executive chef of the amazing Wynyard Hall, Kristian Branch along with Alan O'kane who both have lifelong relations with all things Delifresh are now behind the awesome food at the brand new Spanish City. Also Danny Parker who has been cooking his heart out at the House Of Tides is now creating seasonal innovation at Jesmond Dene.

The northeast is buzzing with some serious food and its great to see our creative vibes touching all.

If you have a new starter or want to tell all around your journey of food get in touch and reveal all.
The North East is Buzzing With Culinary Excitment.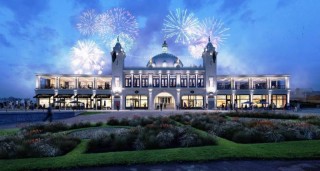 Banana Water!!
Oh my word !!!!!

we have never thought about this before what an amazing creation...

You most definetly need to give this a go.....
Its Simple To Find Your Way Around
What Else Takes Your Fancy??