Social Engagment.
Instagram is a hive of activity and we want to share your creations across the world.

Think about this - if you tag us in a post on Instagram it will go to our many followers, but equally span across our 5000 + Twitter followers, Facebook warriors and all of their associated channels.

The thing to do is share your love of the seasons & Delifresh simply tag us into your creations & we will nudge your picture along and send it out to the galaxy - PLUS showcase it on here.
Get Snap Happy & Remember Tag Us In - #Delifreshltd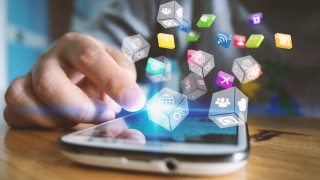 Instagram King Of The Week **Salute Leeds**
We were rudely awoken from checking our eyelids for holes the other night by a local owl sat on our window sill hooting its night time song. Blurry eyes soon become active as a cheeky tag from the amazing Salute Leeds caught our eye. A true Deifresh warrior for many years who celebrate all the season has to offer. You are a true inspiration and it's amazing to see your inspired creations. For these reasons alone you have been crowned our Instagram king of the week for being totally amazing please get in touch to claim your delifresh chef's jackets !!!
Do You Deserve The Crown ??
To make this more exciting for everyone we highlight on the Refresh you will receive a Delifresh chefs jacket !!!

So start taking snaps of your dishes, pictures of your team and tag us across your social channels to become the chosen Delifresh social King of the week...
Twitter, Inagram, Facebook We Are Active On All....