Seven Steps **Winner**
If you ever find yourself floating around Pudsey - Yorkshire you need to get a table at the most amazing 7 Steps.

During the festive period, the announcement was made they had won Best Sunday Lunch award for the second year in a row for being totally amazing and ultra value for money. PLUS best chef for the third year running - How amazing is this news !!!!

7 Steps create continual magic as they go from day to day celebrating their love for the season and everything local.

Here is a huge congratulations from everyone for being totally awesome and winning this fantastic award.

Don't float past book your table and go sample their delights.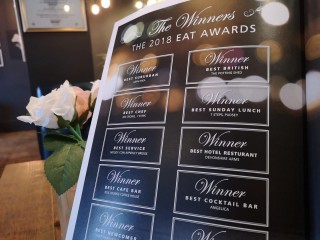 We Know Its Old!!!
This most inspiring short video glided past our cells the other day.

It's around 5 years old but still totally amazing...

Make sure you give it the 1 minute 46 seconds it totally deserves!!!
Its Simple To Find Your Way Around
What Else Takes Your Fancy??