Hazel Nut Period ??
There is no mistaking that our jobs as creative culinarians bring challenges in both our professional and family lives, as we strive to remain proactive in what is a fast-paced reactive environment that our kitchens are.

We are positive that at somepoint we have all woken in the night deep in dream as our brains replay a hectic service or the sound of the ticket machine.

These continual noises and reactive scenarios mark our cells and they almost always replay at some point in our lives when our minds move into overdrive.

It's important to find that sweet spot within our cells where we can funnel our vibes to extract the best which will help create some outstanding dishes.

We mentioned last week about our Hazel Nut period and allowing for this time this past week has created some magical things.

Remaining creative can sometimes be a draining thing it's like popping open your favourite naughty snack once you get going you simply won't be able to stop – Anyone for some pork scratching action??

The refresh information is here for all to utilise and it gives you the opportunity to join with us to energise our minds together as we simply enthuse around all things food.
Let's top up our creative reservoirs together and find out what's most awesome this coming week.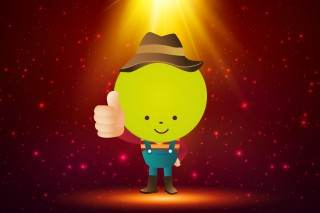 We Have Listened...
For those eagle-eyed amongst us this week we have a new cheeky area arrive as its time to welcome into the refresh family Range Master.

Head on over at some point within your weekly journey to investigate what our new section has to offer.

Golden Del Boy last week gave us all a cheeky offer that some of you went crazy for. Hats off to the customer that saved themselves a whopping £350 just by utilising Golden Del's cheeky charm of hunting down a totally radical deal.

Make sure to check out what Del has to offer this week
Buy One Get One ????