Wow What's Going On In Here Then ??
We are passionate about our growers and suppliers who work hard in making sure we are constantly Intune with all things food.

Without this network of gurus we all would simply have nothing to create with, so as part of our duty to connect you closer to them this new section is here to make you feel even cosier than before.
The time has arisen to simply "Say Hello"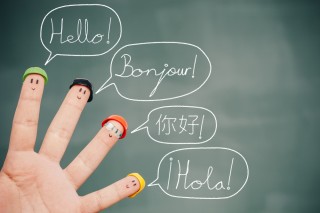 "Please Stand Tall & Welcome The Amazing Team From"
Minus 8
The Finest Vinegar On The Planet!!!
Last week brought huge excitement as we launched a brand new range of fantastic vinegar into the Delifresh family.

These most inspirational vinegar & ver jus are hand created using an innovative method by a small team nestled in the rolling countryside of Canada.

Canada we hear you question?? But it's true the climate over the water brings a perfect pattern of events for the team at Minus 8 to produce this range of exquisite options.

The bottles are produced and shipped across the world especially for you to embrace and capture the true magic that Minus 8 has to offer.

So then what does Minus 8 stand for???

Minus 8 is a family-owned vineyard in Niagara, Canada, where the hot summers and cold winters allow the team to craft exceptional vinegar and verjus from grapes. The first and flagship vinegar, Minus 8, was named after the temperature at which the grapes are harvested.

Minus 8 is vinegar named for the temperature at which the premium grapes are harvested and pressed to make icewine. The delicious, sweet wine is transformed into vinegar by a clever yet simple manner.

The amount of passion, dedication and true seasonal love the team hold helps to maintain this innovative range and there is a simply a vinegar or verjus for every occasion.

Small batch agricultural products like Minus 8 are subject to slight variations due to the changing character of the vintage each year. Minus 8 is barrel aged for years in an 18-year-old French oak Solera system (started in 1997). According to taste, the vinegar master blends vinegar from many oak barrels - selecting by vintage as well as by the variety of grape - to make the bottled elixir "Minus 8."

When tasting
Many tasters find difficulty in tasting vinegar. This is due to the fact that by their very nature vinegars have acetic acid as a component. Acetic acid is classified as a volatile acid. This means that it is an acid that you can both smell and taste. The truth is that even a little bit of this compound can overwhelm most other aromas and flavours.

For a good idea of what acetic acid is like - think about the smell of commercial white vinegar. About the only thing, you will smell in this type of vinegar is acetic acid and not much else. Better vinegars will add further layers of aroma, flavour and concentration - and most importantly complexity and balance.

For the novice taster, the acetic acid in the vinegar can overwhelm their ability to taste and fully appreciate the nuances of fine vinegars. In other words, it gets in the way of tasting the additional aromas and flavours that make the vinegar distinctive and complex. But like all things worthwhile, a little effort and practice will pay dividends in the end.

Similar to tasting wine or beer, we all have to start at the beginning. The first time you tasted wine, it probably tasted like - well you know - it tasted like wine. But over time you persevered and probably developed a palate. You also likely developed your own wine tasting vocabulary that you could use to describe what you experienced in the glass. With some effort, you will eventually be able to do the same with fine vinegars. Or at the very least, you will be able to discern a less worthy vinegar (think plain white vinegar) from a finer product like Minus 8.

Once tasted you may never look back You most definitely buy a bottle of each to try them out, the team and actual methods of creation is shrouded in mystery which makes this product range even more exciting...
How inspirational