Speedy Eyes
Time is challenging for many, so if you are in a rush but want to keep refreshed you have navigated to the right place as our fast reader page is designed for you.

Simply swipe away and let your eyes slide down the refresh in one page, once you have more time come back for a deeper look around to find out all the juicy info.

Speed reading is a skill that most of us host but how many can speed skate ?? (this is getting random) Cast your eyes below and feel your cells ignite as your eyes capture glimpses of all things nice
Speedy Gonzales....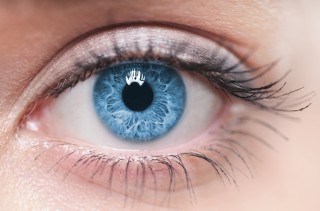 Why Not Try Something Ultra-Special ??
With countless fresh flavours landing in our engine room daily it would be a disaster if we didn't inform you of a few cheeky speciality ingredients that are also on true form this week.
Do You Really Want To Miss It ???
Dont Miss Out On Some Inspirational Facts.
Hero Of The Week **Jordan Atkinson**
This week's Upload Hero has sprung out of nowhere as all of a sudden a cheeky email landed with some fantastic pictures of seasonal creations - Jordan Atkinson got in touch late one night to showcase his passion for food, Jordan is cooking his cells out at the tremendous School House Restaurant - South Normanton - Jordan for total commitment to the refresh and ongoing support to the season please stand tall and be feel ultra proud as you have been crowned our Upload Hero of the week - Get in touch to claim your prize.
John Lyons
Our dedicated crusader Mr Steven Harris who many of you will know took a well-deserved break which found himself in a faraway land. After sniffing around the rugged wild hunting for some holiday inspiration Steve put his feet up for a few days in marvellous Australia.

As far away from home as you can probably get Steve started to relax in true Mr Harris fashion scouring out food emporiums, eating lots and running the odd 100+ miles along the beach with his rapeseed oil at hand, until one day a familiar tone caught his ears.

Looking over his shoulder a shock of excitement soon struck as one of the original Delifresh Warriors stood tall right in front of Steve's eyes

John Lyons has graced amazing kitchens of the North of our lands for decades as he cooked up seasonal flair and brought huge excitement and dedication everywhere he could.

For those that know John, there is no doubt you will never forget his presence as he is full of life and everything he does is simply For The Love Of Food...

For many years John has been a fantastic support to all things Delifresh and become amazing friends with all - After severe chitter chatter reflecting on old times Steve waved goodbye to John as he left into the Sydney moonlight to progress his most amazing life over in Australia.

John even though you are physically on the other side of the world we stand tall and celebrate your Northern roots as your memories will remain of eternity. We hope you have an amazing existence down under creating some seasonal flair with your weekly Refresh at hand - If you need any YORKSHIRE RHUBARB just let us know :-)

Just remember all roads lead back to Delifresh for all your seasonal inspirational needs.- remain creative at all times...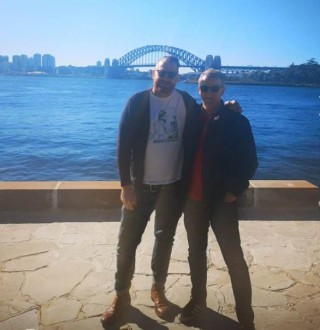 Shout From the Hills...
No news is often seen as a good thing but not on here!!!

This section of your Refresh is here for you to spread to the world a piece of news that you may have.

It could be around a member of your team, a move to a new establishment we will leave this up to you.

To send your news in simply fill the form below and we will highlight you on this chef inspired page for the world to see.

Maybe you want to highlight a member of your team, just upload a picture (you can do it from your phone) and let us spread the news.
Three Hours In Three Minutes...
You need to spare three minutes of your time to watch this creative showcase of some fantastic dishes.

Filmed back in 2016 this is a masterpiece and should be watched.

This creative piece came to our senses by recommendation by a warrior in the North West - while browsing Youtube if you find any gems you want us to showcase just use the form above to let us know.

Enjoy...