Total GP Winners.....
Sometimes it's difficult to be sure if you are utilising the best options when it comes to your side dishes and core garnish needs.

This section will simply highlight 3 core flavours every week which are in abundance and at their best value for the week ahead.
It's time to see what the GP fairy is conjuring up this coming week.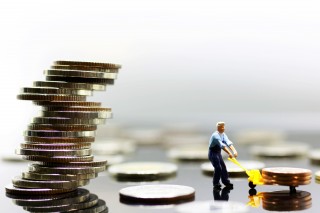 Samphire

The salt infused samphire is affordable this week.

With all the foraged samphire finished the supply is coming from Israel but don't let that put you off as its ultra clean and ready to use.

If you have fish or lamb on the menu then get the samphire on your order you won't be disappointed.

Ruby Beetroot

Ruby beetroot hosts a beautiful flavour profile that always tips our senses into overdrive.

The beetroot stores are full to the brim and prices are incredibly affordable.

Red beetroot offers endless uses and will most definitely excite especially at this week's prices. Sold by the kilo of net

Jerusalem Artichokes

We can't believe how cheap these most beautiful artichokes actually become.

These fantastic tubers which aren't actually and artichoke and not even from Jerusalem are so affordable this week.

If you don't engage you will be missing out.

Order a case or kilo today.