What's Tricky This Coming Week ???
With produce travelling from all corners of the globe there is always something you should stay away from.

This page is designed to ensure you don't get caught out by listing something on your menu when supply is proving slightly tricky.

Fresh produce revolves around the climate so changes happen frequently, make sure you come back every week to find out what will be difficult during the coming week.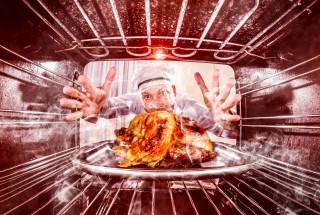 Raspberry

The worlds most delicate fruit is under pressure as a switch in the country of origin is causing heavy demand on the Mexican fruit.

The quality is impressive but they are carrying a high price tag this week be careful.

Green Tender Stem Broccoli

With a long logistical journey, all the way from Kenya the trusty tender stem broccoli is not the cheapest at the moment.

The Spanish crop is not quite ready yet so Kenya is the only place for supply which brings increased cost.

Limes

As reported on the answerphone last week limes have rocketed in price so please watch out.

This is due to the Mexican season coming to an end; Brazil is the only source at the moment and with demand prices are climbing.
Girolle Mushrooms

The season is nearly coming to a close for the trusty Girolle. It won't be away for long but we will see it disappear over the next few days.

Yellow Foot chanterelle are a great alternative along with trompette at the back of next week.

We do have a stock of pickled Girolle or frozen if you still require a girolle fix.

Aubergines

With increased demand from across Europe,

The Spanish crop is under a bit of pressure at the moment. Prices are creeping up this week so watch out.

Canteloupe

Both visual and eating qualities of this fruit is remarkable at the moment, but due to the fact they have an extensive logistical journey all the way from Brazil, they are not the most affordable at the moment.

WATCH OUT !!!!