What's Tricky This Coming Week ???
With produce travelling from all corners of the globe there is always something you should stay away from.

This page is designed to ensure you don't get caught out by listing something on your menu when supply is proving slightly tricky.

Fresh produce revolves around the climate so changes happen frequently, make sure you come back every week to find out what will be difficult during the coming week.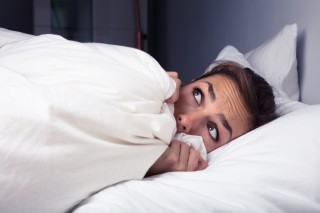 Rhubarb

The UK season of rhubarb has come to a drastic close as the crowns start to fall into dormancy for the winter months.

The season will switch over to Holland for supply but be warned availability could be tight and there will most definitely be a rise in cost.

Now is the time to find something else to celebrate until late December when the arrival of the Yorkshire forced season happens.

Strawberry

The strawberry season is becoming tough as the Dutch glasshouse season is rapidly coming to an end.

Reduced daylight, poor yields due to end of the season coupled with extremely high demand along with no alternative until Spain or Africa start equals a total strawberry disaster.

Our advice is DO NOT USE as they will become costly this week.

Red Chicory

The annual autumnal dry up in supply of red chicory is about to occur.

Although white chicory will still be available the red is going to start to struggle as supply becomes extremely tight and prices escalate to unaffordable levels.

White chicory is a great alternative but if it's the colour you are hunting for try to utilise Raddichio
Red Chilli

The trusty red chilli is becoming tight as the Dutch season is starting to run dry.

The next place for supply will be Spain, but they are not just ready. Green chilli is not affected so these would be a great alternative.

We do have stock, but they will be hotting up in price

Courgettes

With Spain being the only route for supply-demand is high as Europe loves a trusty Courgette.

Prices will be steep for a period until Marrocco starts with their season which will drive the price back to affordable levels – Watch Out prices are on the climb.