Confusion....
When a task becomes repetitive it's extremely easy for your mind to slip into areas of confusion as you battle to come up with the answers as to whats going on!! Periods of numbness occur and time just flies by, soon enough the ticket machine is off and you find yourself perched on the line as your ability to multi-task and react starts to override your senses.

A kitchen is most definitely a place crammed full of excitement but also a daunting place for younger members of the world on their journey into our magnificent trade - Its hot, busy and with flavours, sights and smells never witnessed before it can easily make people walk out the exit rapidly

(Do you remember your first venture through the kitchen doors ??)

We all know that with a decline in the younger generation of chefs its imperative we all embrace and capture their enthusiasm while we can.

Having this opportunity to nurture and most of all educate is remarkable as it helps build longevity, relationships and hopefully gives them a better start on their epic adventure than any of us had!!

Let's not forget our early days, remember we all began the same, it's easy to sometimes lose our way but the more we remember how it all started for us, hopefully the better we can make it for them.

With these thoughts pumping through our cells we decided to be here to help you on this most radical educational mission. Delifresh actively inspires people across the north both in and out of the trade, work closely with apprentice schemes, offer field trips, demos and other inspirational thoughts to help embrace your team's mind, adding a level into their journey we may have never had!!

For these reasons alone is exactly why the refresh is ALIVE. It's a creative tool for you, but share it with your team (maybe neighbours!!) let's join together to inspire and veggiecate all we can find.
Flip over the Delifresh green tray and join with us to Refresh our minds together.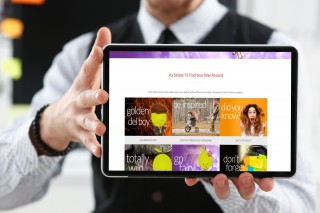 Check Out - Share Your Thoughts
For Free Stuff !!!
Its Simple To Find Your Way Around
Select the section thats makes your eyes twitch with excitment and enjoy - Remember there is lots to explore...