Welcome All
The weeks are certainly rapidly on the move as we are here again with another weekly Refresh to inspire all.

For those new amongst us, we welcome you into our weekly creative vibes - Especially the new subscribers from Canada & Maylisa (wow)

Your weekly Refresh exists to bring you closer to the season enabling your creative cells to become captivated by all that's truly amazing.

Make sure you glide through the sections in your own time, come back often to get the most from these so very creative vibes.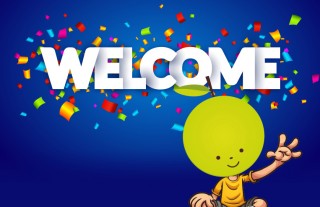 Asparagus Mania
With the arrival of the finest green spears of joy from our extremely good friends at Sand Hutton Asparagus, we want to spread the excitement far and wide so now is the time to get involved.

To enter this cheeky competition to WIN - TWO x Boxes (9.6kg) of EXTRA Select Asparagus a Chef Jacket, Apron, Slip Mat and Other Goodies all you have to do is upload a picture using the tool below (you can do it from your phone) or tag #delifresh on social media with your asparagus enthused picture.

This could be a creative dish or something totally random - as long as its got Sand Hutton asparagus in the shot you are in for a chance to win.

Get snapping and you could be soon in FREEBIE HEAVEN...
Timings
With what for most is the busiest weekend of the year its imperative you maintain a consistent service for your customers as they venture to you to hunt down some Easter infused creations.

To help you in your challenge nothing really changes delivery wise compared to a normal weekend service from Delifresh. Our chariots will be out in force delivering all your seasonal flavours as normal.

If you could help us by spreading your orders out over the three busy days and work in front with any preorders where possible would also be most helpful for all.

There is no need to panic as we will be on your doorstep as and when required.
How Perfect Is That ???
Good Friday - OPEN 
Saturday - OPEN 
Easter Sunday - CLOSED 
Bank Holiday Monday - Open
Sign Up - For Your Weekly Alert
For those that have glided into our pages stumbling upon our vibes, you can sign yourslef up to receive a little nudge everytime a new version of the refresh becomes alive.

Slide your eyes down the menu below and tap Sign Up - Insert your details and sit back and let the refresh come to you every week.
Never miss when the Refresh Is born ever again - How great is that!!!