Potato Knowledge
Wow, check out this new area and most exciting category for our weekly creative vibes.

This area is here for you to ensure you are continually in touch with the best potato to use in any situation.

If you find yourself sat in the walk in - head in your hands crying as your mash isn't as beautiful as it should be you are more than likely ordering the incorrect potato for your needs.

Jump into this section and see what our potato experts are offering at that very given time to ensure you are embracing the best variety giving you the most perfect finished result every time.

The trusty potato is a complete commodity and any dish without starch is sometimes frowned upon, so its imperative we all understand why potatoes exist and why we change varieties sometimes daily to ensure you have the best potatoes for your culinary creations.

As some know potatoes only grow once in a 12 month period and with the harsh red-hot summer, this year's crop is under severe pressure.

This will bring troublesome times ahead as quality, consistency, price and availability will change once the final lift of the season has been done.
So check back often to find out which is the best variety to use for your needs.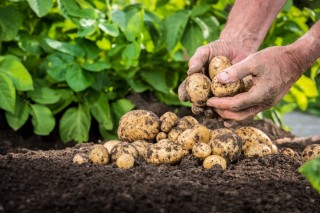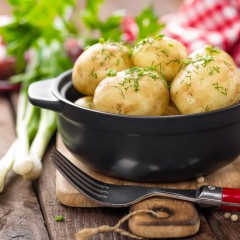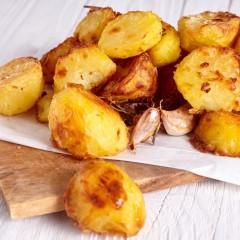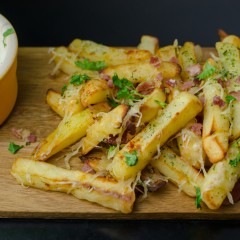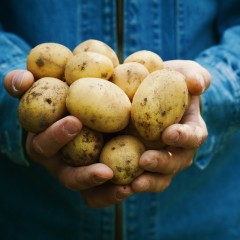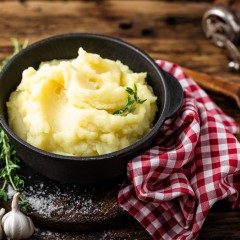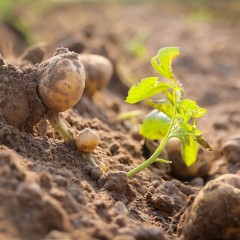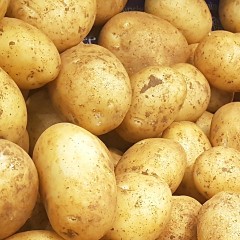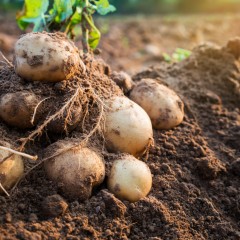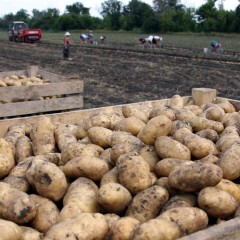 What's Occuring
The lifting of the crop is in some areas has been delayed and some crop is still in the ground. Although we are utilising new season crop there is still work to be done by some growers to get the product out of the ground before any bad weather sets in.

Late harvesting brings added complexity with making sure skins are set and sporadic dry matter which brings storage concerns. Along with the lack of volume for large graded options prices are pushing up so please be alert to the ever-changing price of potatoes across all varieties.

There is a slight issue with the supply of Roosters at the moment due to a shortfall in the crop.

We are carrying a stock of washed reds which are a great alternative but the Rooster variety (brand) are having a few minor supply issues as we type this.
Fingers crossed this improves quickly.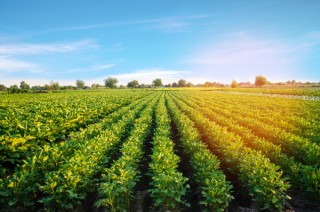 What Are You Waiting For ???
Show Us The Options....
Mash - Washed Red's

This week if you are wanting to create a total mind-blowing potato puree then you need to be looking into utilising the washed red.

Product is of good sizing making peeling easier and once through the beautiful skin that awesome flesh will bring some great mashing results.

Roast Potatoes - Sagitta (House ware)

The sagitta is an exciting variety which is a great all-round option.

Holding a great dry matter content it is screaming to be blanched and hit with boiling hot goose fat for the most perfect roast potato

Chips - Lovers/Koffman's

Thick cut, French fry, crisps whichever fried potato takes your fancy this week the most consistent potatoes you should look into using are either the potato lovers or the most amazing Koffman range.

These preconditioned potatoes are of good grade and hold the perfect dry matter and starch/sugar content to give you the best chip on the planet
Mid Potatoes - Maris Bard

This weeks variety will be Maris Bard which will bring a great graded option with fantastic results once boiled.

If you are looking for a smaller grade just order baby Mids and we will get some most amazing small graded mids to you on your order.

Speciality Varieties - Pink Fir

It all depends on what you want to achieve but this week we have fallen head over heels for the most outstanding pink fir potato.

Grown by Lucy Carrol this is a fingerling with severe flavour and a great texture.

Show them the oven, foaming butter, even a flash in the Josper - This beauty will ignite your cells

All Rounder - Sagitta (House Ware)

The Sagitta is a great all-rounder for this week and will offer a good option if you are just looking for a multi-use potato.

We will be carrying Sagitta all week so either order by variety or just order your wares as normal.

Whatever you throw the trusty Sagitta into they will perform on every occasion