Overdrive....
Now we have slid over that line into October the excitment is rapidly increasing - we cant believe it !!!!

Autumn is here – Just look at some of the new arrivals this week they will most definitely blow your mind.

The time has come to be inspired by Mother Natures autumnal infused vibes.
How Awesome Is All Of This ???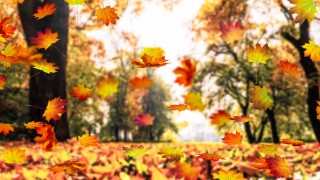 Muscat Grapes **In Stock**

The most flavoursome grape on the planet are here to excite!!

The trusty muscat is shrouded with deep history, we should all be celebrating the truly magnificent flavour that these awesome grapes bring.

Used as a garnish or actually to add flavour and excitement into your creations the options are endless. What about adding into a cheeky sorbet just take a second to think about that !!! - Wowza

Toffee/Chocolate Apples **Pre Order**

You have read that right - Toffee apples are back and available on request.

They may be naughty but if you are planning some outside events for Halloween or bonfire night or you simply want to treat new arrivals to the hotel , why not offer them a toffee or chocolate apple as a treat.

New season UK apples are firmly dipped into red bubbling sugar toffee or chocolate to give us all a lip-smacking time over the next few weeks.

Crosnes **In Stock**

These most intriguing crosnes are back for another elongated season.

If you have been dreaming around their arrival since their disappearance back in March then dream no more they are here to excite.

We will elaborate on their uses next week but for now, just order some to get those crosne infused thoughts active.
Unwaxed Lemons **In Stock**

The finest acidic/sour flavoured lemons are here and they will blow your cells as they are truly magnificent.

Straight from the tree, not coated in anything truly natural and ready for the challenge that lay ahead.

If you are creating classical lemon tarts, dressings or anything that requires that true lemon hit make sure you order UNWAXED lemon you won't regret it

Purple Cauliflower **In Stock**

Robert Tomlinson has done it again as his totally radical purple cauliflowers are on fire at the moment.

Don't sink this most delightful flower head into rolling water make sure you utilise its existence in other creative ways to capture all the excitement.

Cauliflower rice, shaved raw, pickled the options are endless and the only thing stopping us are our creative cells so get stuck in.

Foraged Wild Mushroom **In Stock**

We know this should really be in our Totally Wild section but we couldn't resist shouting from the hills around this delicate yet truly outstanding UK foraged mix of wild mushrooms.

James has been busy in the woods gathering wild edibles that will blow your mind, within the punnet expect to find hedgehog mushroom, golden girolle, winter chanterelle, honey fungus the list goes on.
Get Creative With The Trusty Autumnal Flavours
With the season truly upon us, we should all be celebrating all things pumpkins and squash.

We are carrying stock of Snowball pumpkin (football Size), French Muscard Pumpkin,Munchkins, Edible Mixed Squash, Butternut Squash, Decorative Gourds, Gigantic Chestnuts the list goes on & on.
This great selection of fruits (yes that's right they are all fruits) won't be here forever so dont miss out on this extremely seasonal family of goodies.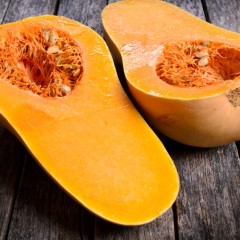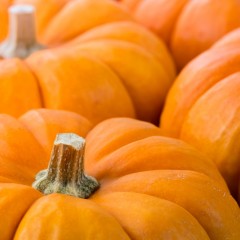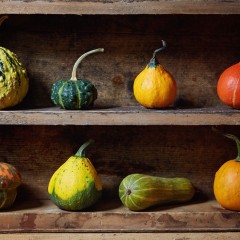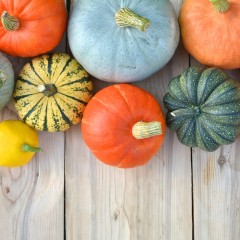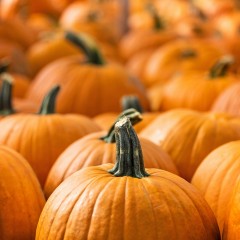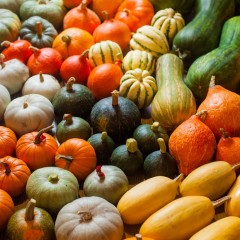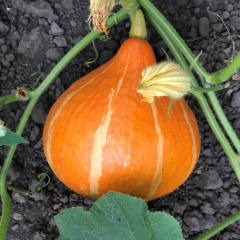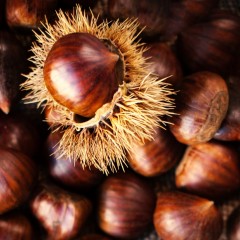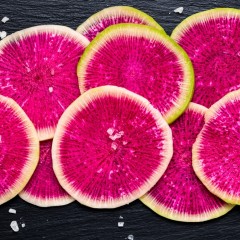 Why Not Try Something Ultra-Special ??
With countless fresh flavours landing in our engine room daily it would be a disaster if we didn't inform you of a few cheeky speciality ingredients that are also on true form this week.
Chilli Peanuts **In Stock**

The ultimate bar snack is here for all to try!!!

The finest graded peanuts are sourced which then get slightly toasted to extract those awesome oils, then the cheeky nut is hit with a serious dusting of sweet chilli and covered in pure honey to seal in the flavour.

These are great for the bar and most affordable.

Walnut Infused Mustard ** In Stock**

Oh, my word is this for real ???

The best Dijon mustard is created by our amazing friends Vlux then infused with walnut oil to offer our cells the most outstanding sophisticated mustard on the planet.

This isn't just any regular mustard this is a true star of the show - It's so good you will never look at mustard the same ever again.

You most definetly need to order a pot to sample you will not be disappointed

Red Pepper Tapenade **In Stock**

This is one ingredient that once you have tried you won't be making yourself again as this is most outrageous.

Blushed sweet peppers are skinned then blended with sophisticated flavours to create a paste that can add vigure to your creations it could even be used straight onto the plate it's that good.

Ditch the recipe and buy this it will save you time and bring a consistent flavour every time.
Its Simple To Find Your Way Around
Select the section thats makes your eyes twitch with excitment and enjoy - Remember there is lots to explore...