Snow Is Falling!!!
James from Totally Wild phoned the other day with news as to the arrival of the Wild Garlic Crop !!!

Don't get too excited though as with the impending snow any growth maybe quickly stunted.

James was in deep Wales when he phoned closing the conversation with Mother Nature is fighting the Winter months as Spring is slowly emerging.

He is so right it's crazy!!! Just check out the daffodils fighting their way into regrowth - Spring is sat there lingering just waiting for it's time to burst into action.

Keep your eyes peeled to the weekly Refresh as it won't be long until the Totally Wild Corner remerges !!!!
Say Hello To Wild Garlic !!!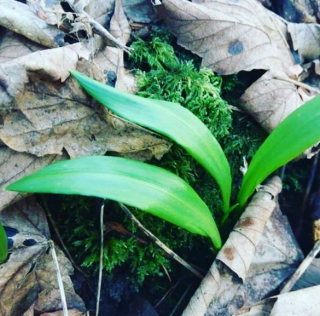 Sign Up - For Your Weekly Alert
For those that have glided into our pages stumbling upon our vibes, you can sign yourslef up to receive a little nudge everytime a new version of the refresh becomes alive.

Slide your eyes down the menu below and tap Sign Up - Insert your details and sit back and let the refresh come to you every week.
Never miss when the Refresh Is born ever again - How great is that!!!