Wow What's Going On In Here Then ??
We are passionate about our growers and suppliers who work hard in making sure we are constantly Intune with all things food.

Without this network of gurus we all would simply have nothing to create with, so as part of our duty to connect you closer to them this new section is here to make you feel even cosier than before.
The time has arisen to simply "Say Hello"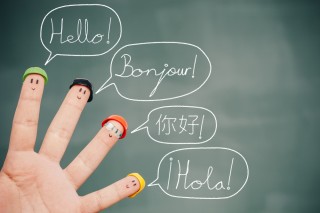 "Please Stand Tall & Welcome The Amazing Team From"
Swaledale Cheese
Some Of The North's Finest Cheese
It is thought that cheese making was first brought to the Yorkshire Dales in the 11th century by Cistercian monks who arrived from Normandy and settled in the local abbeys.

They in turn passed on the cheese making techniques to the local farmers of Swaledale and thus, Swaledale cheese was born.

Since then Swaledale cheese has provided a fine array of artisan cheeses which includes some fantastic varieties all of which local Swaledale milk is used to produce these outstanding cheeses.

Recently The Swaledale Cheese Company's - Swaledale Sheep's cheese has been awarded a Silver medal at this year's Artisan Cheese awards.

The annual awards are held in Melton Mowbray and all of the 500 cheeses entered from 117 cheese makers from UK and Ireland were judged by a panel of Cheese industry experts.

Receiving Silver in such a highly acclaimed competition is a great result for the small team at Swaledale.
Why Not Give Some Swaledale Cheese A Try...