Wow What's Going On In Here Then ??
We are passionate about our growers and suppliers who work hard in making sure we are constantly Intune with all things food.

Without this network of gurus we all would simply have nothing to create with, so as part of our duty to connect you closer to them this new section is here to make you feel even cosier than before.
The time has arisen to simply "Say Hello"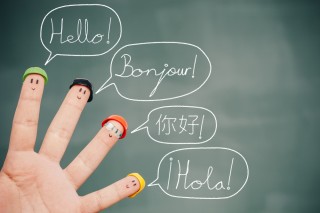 "Please Stand Tall & Welcome The Amazing Team From"
Global Harvest
Creative Jelly...
We have a range of amazing NEW membrillo style set fruit jellies ready to excite your senses.

Global Harvest are producers of unforgettable British made fruit cheeses. Like many great innovations, Global Harvest's fruit for cheese had humble beginnings.

The recipe for quince jelly started in the kitchen at home using quince from a small tree from the walled garden. Fast forward several years David & Stuart's fruits for cheese (Set fruit conserve) now span 10 different but equally dazzling flavours and have collected much acclaim along the way.

They also import some very unique & spectacular ingredients from around the world, namely Pollen's, truffled acacia honey & nut oils (These are to arrive shortly)

So much more than an alternative to chutney or pickle, their fruits for cheese transform any cheese or charcuterie board - they look fantastic but what's truly remarkable is the taste.

The small team holds close values which promote the use of seasonal inspiration to pair their jellies with other offerings and coupled with our sheer excitement for the season this new range really fits well with anything throughout the year.

Huge excitement has gathered as we welcome these new products into our range and we are looking forward to showcasing the team at global harvest along with their amazing offerings to you over the next few months.

In the meantime - Prepare to become a fan as once tasted these membrillo pastes will not be forgotten...
How inspirational