Speedy Eyes
Time is challenging for many, so if you are in a rush but want to keep refreshed you have navigated to the right place as our fast reader page is designed for you.

Simply swipe away and let your eyes slide down the refresh in one page, once you have more time come back for a deeper look around to find out all the juicy info.

Speed reading is a skill that most of us host but how many can speed skate ?? (this is getting random) Cast your eyes below and feel your cells ignite as your eyes capture glimpses of all things nice
Speedy Gonzales....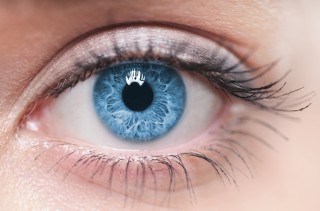 Why Not Try Something Ultra-Special ??
With countless fresh flavours landing in our engine room daily it would be a disaster if we didn't inform you of a few cheeky speciality ingredients that are also on true form this week.
Do You Really Want To Miss It ???
Dont Miss Out On Some Inspirational Facts.
Hero Of The Week **Susan Donohue **
This cheeky weekly competition is gathering some serious pace now as an influx of entries every week are landing - Judging is done fairly so even if you don't win straight away keep on trying - This week's delight caught our senses as it fell through the upload form below - Sue has won this competition before and her continued commitment to the weekly Refresh blows our minds - Sue, you are a true inspiration if you are ever at an event at Leeds Forst Direct Arena you can sample Sues food there as she is doing a most fantastic job - For your genuine dedication to the season you are our Upload Hero of the week for your Whitby crab and carrot salad...
The Pledge
Last week saw one of many environmental summits held by the team at The Grand Hotel York.

This most fantastic day was hosted to bring like-minded people together to talk about sustainability and environmental issues along with a space to communicate to all present our commitments being made by Delifresh.

Our responsibility towards the environment is close to our hearts, and we are continually improving awareness and systems of work in all we do to help safeguard the future for all, and it was great to share our vision with all.

The first summit was all around the reduction of single-use plastic where a pledge was signed to commit actions to this most essential scenario.

The Grand Hotel is a forward-thinking establishment which is truly doing a fantastic job with their team as they drive forward dedicating time and valuable resource to carve a new path in many directions for their team and the future of hospitality.

It was amazing to spend time with others on the same wave as Delifresh as together we can create a secure environmental future for all.

If you have never visited the Grand, you must do so as this most inspiring establishment is a must visit next time you are in York.

If you want to find out more about this fantastic summit or our environmental commitments, please get in touch.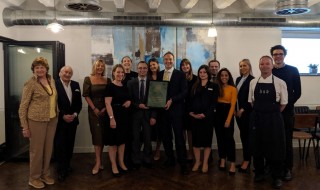 Shout From the Hills...
No news is often seen as a good thing but not on here!!!

This section of your Refresh is here for you to spread to the world a piece of news that you may have.

It could be around a member of your team, a move to a new establishment we will leave this up to you.

To send your news in simply fill the form below and we will highlight you on this chef inspired page for the world to see.

Maybe you want to highlight a member of your team, just upload a picture (you can do it from your phone) and let us spread the news.
Street Food ACTION...
You'll be mesmerized watching these delicious Street Food baozi being scraped out of the DEEP tandoori oven in Turpan, China.

Words from the publisher of this amazing video are "We arrived specifically to try the best street food in China, on our great Silk Road journey to the deep west of China.

There is a whole new cuisine and street food selection available here, and you can travel here and enjoy it all! Immediately after you arrive, Xinjiang really makes you feel like you've entered a whole new street food world, a new street food universe!

Eating street food here is definitely one of the best Chinese food experiences you can have and is 100% some of the best street food around the world!