Did You Check Out The Moon???
This past weeks moon has been a glorious thing to see - Did you witness its beauty???

The extra large moon brought excitement to many but not as much as the news that Wild Garlic has been spotted for the chefs of the north.

This amazing news sent shock waves across social media - It won't be long before it's the arrival.

Mother Nature is in control and Winter may be here for a bit longer, but with the trees budding with action, as soon as the earth warms we will be off on a venture into another magical season - How Exciting Is That!!!
Keep your eyes peeled to the weekly Refresh - It exists especially for you....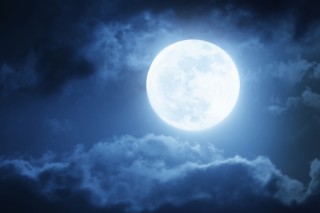 Sign Up - For Your Weekly Alert
For those that have glided into our pages stumbling upon our vibes, you can sign yourslef up to receive a little nudge everytime a new version of the refresh becomes alive.

Slide your eyes down the menu below and tap Sign Up - Insert your details and sit back and let the refresh come to you every week.
Never miss when the Refresh Is born ever again - How great is that!!!