Wow What's Going On In Here Then ??
We are passionate about our growers and suppliers who work hard in making sure we are constantly Intune with all things food.

Without this network of gurus we all would simply have nothing to create with, so as part of our duty to connect you closer to them this new section is here to make you feel even cosier than before.
The time has arisen to simply "Say Hello"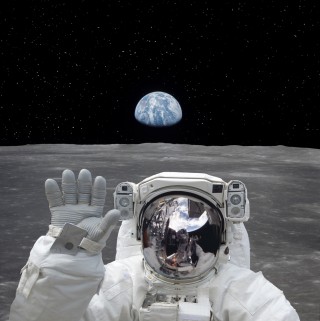 "Please Stand Tall & Welcome The Amazing Team From"
Sandhams Cheese
King Coal....
Located in the heart of rural Lancashire, JJ Sandham's is one of Britain's most successful independent cheese makers.

With a heritage in cheese making stretching back more than 80 years combined with an innovative approach to new and exciting flavours the team at Sandham's hold an eye for detail, a flavour approach which is unique and a passion for all things cheese which would be hard to beat.

Cheese making in Lancashire can be traced back as far as the 12th Century when in 1199 King John granted Preston a Royal Charter to host an annual cheese fair.

Through the centuries that followed cheese production in Lancashire continued to grow with records from the 1300's showing Lancashire cheese being shipped to London from Liverpool.

he style of this cheese would bear little resemblance to today's styles of Lancashire but from around the 1790's the Lancashire cheese recipe began to resemble something similar to Lancashire Tasty and Creamy that we all love to this day.

We recently spent an afternoon at Sandham's and it was fantastic to see the traditional methods of cheese making still used to this day to create some of the norths finest cheeses.
So Tell Me More About The Cheeses...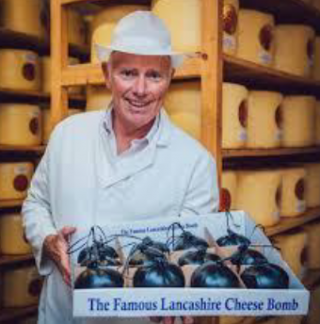 Traditional Lancashire Bomb

The historic Lancashire recipe is used to create this fine textured cheese which is totally packed full of great flavour.

With a shape that's different it will bring another edge to a cheese board. The cheese itself is great to taste and if you use it in other ways away from the board you will really benefit from its deep nutty tones and buttery end profile.

Old King Coal

You need to try this to taste it's most radical deep flavour, your brain will move into overdrive whilst you marvel at the dark curd which is delicately infused by Charcoal.

This new exciting cheese from the team at Sandham's will shock people as they explore its existence.

Make sure you give it a try charcoal cheese on toast anyone??? (Now there's an idea!!!!)