Wow What's Going On In Here Then ??
We are passionate about our growers and suppliers who work hard in making sure we are constantly Intune with all things food.

Without this network of gurus we all would simply have nothing to create with, so as part of our duty to connect you closer to them this new section is here to make you feel even cosier than before.
The time has arisen to simply "Say Hello"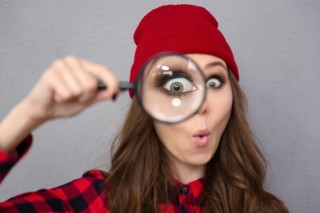 "Please Stand Tall & Welcome The Amazing Team From"
Père Vallée's Escargots
Slow Movers But Very Tasty
When the word snail arrives, people instantly build a brick wall which is often hard to destroy.

One thing is for sure that many haven't taken the time to understand the trusty snail and actually investigate their many uses.

It seems that the first Burgundy Style Escargots were produced in Bassou in the year 1796.

The Auberge du Père Vallée was located on the way between Lyon and Paris near the Chablis vineyard. Travellers used to stop at the Auberge and enjoyed Escargots with garlic and parsley butter this is where the classic French trend started for the most creative mollusc ever.

The reputation of Père Vallée's Escargots reached Paris in the 19th century and the best Restaurants started serving this delicious speciality.

In the year 1914, the company was bought by the Billot family, restaurant owners in the area of Bassou. Billot has developed the business and the Company became one of the most famous Escargots producers in the country.

In the year 1995, Française de Gastronomie bought BILLOT and since perpetuates the know-how of its predecessors.

Snails are a creative treat and if you have never had the opportunity or time to actually try to create something magical with them - Well now is your chance...

Let's join together to welcome these inspiring creatures into your culinary world and celebrate the hard work Père Vallée's Escargots does to make sure we have a great stock of these tasty treats.

We sell the meat but also stock the empty shells.
What are you waiting for???