Confusion....
The power of being reactive is a skill we all hold as creative beings, but have you ever found yourself in a situation where someone is spilling their mind into you and you have totally no idea what they are talking about??

Holding your reactive and energetic stance is imperative in a situation like this as your mind quickly analyses their notes and you desperately try and figure out what your opponent is trying to relay.

Hosting a reactive skill is most definitely required as a chef as our day can quickly turn as many things can happen within your four walls without warning.

One of the biggest challenges though is keeping your mind aligned to the seasons which requires us all to react as Mother Nature keeps us on our toes.

As you find innovative ways to cool down in the kitchen (thanks for the picture which we cant show !! – You know who you are) just take a thought for the produce in our lands which is starting to really struggle.

There are big warnings around potatoes this week as the forthcoming season is going to be very tricky - find out more in our Watch Out zone.

Less of the chat lets get on with this week creative vibes - now is the time to get relaxed and glide around our zone to pick out this week's most amazing products and all the chefs news you will ever need.
Flip over the delifresh green tray and join with us to Refresh our minds together.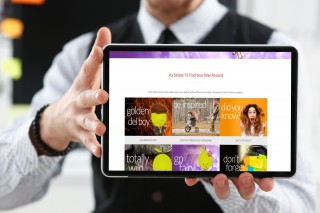 Sample Sign Up Is BACK!!!!
Hunt It Down To Excite Your Senses
Tell Us What You Think
Share your thoughts around our weekly creative vibes so we can bring changes to enhance your experience in the future.

We are continually adapting the Refresh so now is the time to share your thoughts – Everyone who fills in their details below will recieve a cheeky Delifresh prize, plus we will pull a name from a hat to win a goodie pack worth owning (make sure you tick the box)

You have nothing to loose - share your thoughts below.
Its Simple To Find Your Way Around
Select the section thats makes your eyes twitch with excitment and enjoy - Remember there is lots to explore...