Wow What's Going On In Here Then ??
We are passionate about our growers and suppliers who work hard in making sure we are constantly Intune with all things food.

Without this network of gurus we all would simply have nothing to create with, so as part of our duty to connect you closer to them this new section is here to make you feel even cosier than before.
The time has arisen to simply "Say Hello"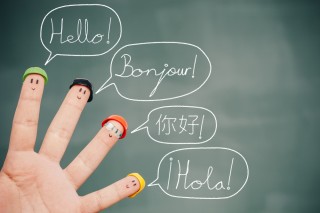 "Please Stand Tall & Welcome The Amazing Team From"
Annabel's Deliciously British
The Best Strawberries On The PLANET!!!
British summertime is renowned for being a tad gloomy at times as a damp and somewhat cool climate can make the summer months feel long and uninspiring - but not this year as the most luscious and truly delicious fruits have arrived from the fantastic team at Annabel's Deliciously British.

Annabel Makin has been working hard to reinvent the British strawberry, ensuring maximum sustainability and the most exquisite flavour possible from the only fruit on the planet with the seeds on the outside!!!

This weeks Refresh is infused with strawberry notes as we celebrate these most magnificent fruits if you haven't already make sure you glide your eyes over to Did You Know to find out some awesome facts about these most flavoursome fruits.

The Malling Centenary, Elsanta and Triumph varieties are packed full of sophisticated flavour and beautiful vigour, offering the most excellent strawberry experience ever seen. These most inspiring varieties are gently hand-picked from Sturton Grange farm nestled in the countryside to the east of Leeds.

A family-run farm, in the heart of Yorkshire bringing the ability to supply fruit from vine to kitchen in under 12 hours – How amazing is that ??

It's not just the fruit that's fantastic the ethos and values the teamwork towards are strong, bringing innovation to recycled packaging and full sustainability around the growth/supply of fruit along with support for a charity close to the heart of the business.

Established in 1976, The Princes Trust has helped 870,000 young people since its creation. The charity has plans to support one million more lives in the next ten years. The Trust is passionate about entrepreneurship, helping over 85,000 young business people to start their journey.

That is why the team have pledged to support the charity with the new brand as a way of encouraging our younger generations as they develop confidence and skills to live, learn and earn, giving them an increasing stake in our economy and society.

There is no doubt that Annabel & team are passionate and truly remarkable in all they do, working closely with Delifresh for over several years it's great to see the business move forward in excellence every single growing season which arrives.

If you haven't got strawberries on the menu, you must embrace this inspiring story and name the fruit on your creations, bringing your customers closer to the most fantastic and dedicated fruit grower.
How inspirational