Speedy Eyes
Time is challenging for many, so if you are in a rush but want to keep refreshed you have navigated to the right place as our fast reader page is designed for you.

Simply swipe away and let your eyes slide down the refresh in one page, once you have more time come back for a deeper look around to find out all the juicy info.

Speed reading is a skill that most of us host but how many can speed skate ?? (this is getting random) Cast your eyes below and feel your cells ignite as your eyes capture glimpses of all things nice
Speedy Gonzales....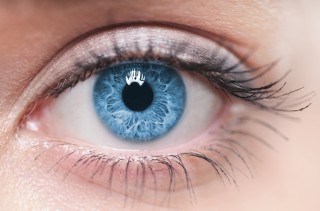 Why Not Try Something Ultra-Special ??
With countless fresh flavours landing in our engine room daily it would be a disaster if we didn't inform you of a few cheeky speciality ingredients that are also on true form this week.
Do You Really Want To Miss It ???
Dont Miss Out On Some Inspirational Facts.
Hero Of The Week **Ashley Hart **
Just look at this most seasonal creative masterpiece!!! This past week our upload hero form (below) went crazy as uploads arrived in vast amounts as creative dishes flooded in along with a continual nudge across all social platforms - How Amazing is this ??? Ashley Hart is cooking his cells out at The George Bistro - Cleckheaton. Ashley uploaded his culinary interpretation of Hetton Mess Tidied!!! Ashley for your dedication to the Upload Hero and sheer commitment to the strawberry season you have been crowned our upload hero of the week - Get in touch to claim your prize NOW. To be in with a chance to win this most acclaimed honour snap a picture of a dish and upload or tag us in - Get SNAP HAPPY #delifresh
New Openings...
Elgato Negro has announced this past week their plans to open another establishment in Leeds as they continue to progress in showcasing the finest Spanish infused foods to the North.

Simon Shaw and the team behind Elgato are true original warriors who are so passionate it is fantastic to be amongst. If you are ever gliding around the streets of Manchester, Liverpool & now soon to be Leeds make sure you pop in and sample some fantastic seasonal creations with acute Spanish infusion.

The food offering is outstanding, the service and atmosphere impeccable and truly exciting - Join with us to congratulate the team on their new venture forward in inspiring many.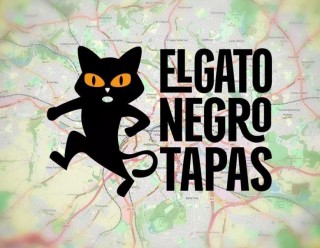 Custard Tart Anyone ???
Guarded behind lock and key in the back of a small pastry factory in Belém, Portugal, sits a 180-year-old secret. Currently, only six people know the recipe for "Pastéis de Belém," among the oldest—and perhaps even the original—egg custard tarts.

Your delicious mission in life (should you choose to accept it) is to meet the guardians behind this highly classified tart and someday taste one or two along the way.