New Openings...
Elgato Negro has announced this past week their plans to open another establishment in Leeds as they continue to progress in showcasing the finest Spanish infused foods to the North.

Simon Shaw and the team behind Elgato are true original warriors who are so passionate it is fantastic to be amongst. If you are ever gliding around the streets of Manchester, Liverpool & now soon to be Leeds make sure you pop in and sample some fantastic seasonal creations with acute Spanish infusion.

The food offering is outstanding, the service and atmosphere impeccable and truly exciting - Join with us to congratulate the team on their new venture forward in inspiring many.
Make Sure You Pay Them A Visit...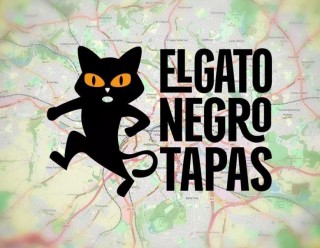 Custard Tart Anyone ???
Guarded behind lock and key in the back of a small pastry factory in Belém, Portugal, sits a 180-year-old secret. Currently, only six people know the recipe for "Pastéis de Belém," among the oldest—and perhaps even the original—egg custard tarts.

Your delicious mission in life (should you choose to accept it) is to meet the guardians behind this highly classified tart and someday taste one or two along the way.
Its Simple To Find Your Way Around
What Else Takes Your Fancy??