Bursting...
We feel slightly nervous around the mild spell we have had this past week.

The snowdrops are out and the daffodils are just about to burst, in fact by the time you read this those glorious yellow headed flowers could be making your journey into work far more exciting.

It will only take a cold snap to demolish all signs of spring though which will give emerging wild garlic and other springtime favourites some severe pain - Cross your fingers, toes and eyes as we all say a little prayer for mild weather from now on in.
Cold, Cold Go Away...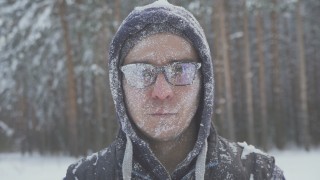 The Results Are In...
Last weeks poll around the launch day of your weekly Refresh was a whirlwind as a whopping 423 people voted.

The majority has spoken and we are going to carry on with the weekly launch every Saturday at 15:45 pm. A Saturday launch gives you time before the busy rush for some creative reading not forgetting your Saturday afternoon Golden Del Boy fix.

One thing will be changing though, for those that receive the email alert every week you will now start to receive a mid-week nudge, which will ping you straight into the Refresh so you can plan your weekend creations.

The idea is that you can quickly revisit the Refresh midweek and get your mind ticking as to all that's amazing for the rest of the week ahead.
How Exciting Will That Be???
Sign Up - For Your Weekly Alert
For those that have glided into our pages stumbling upon our vibes, you can sign yourslef up to receive a little nudge everytime a new version of the refresh becomes alive.

Slide your eyes down the menu below and tap Sign Up - Insert your details and sit back and let the refresh come to you every week.
Never miss when the Refresh Is born ever again - How great is that!!!