Crop Update:
Rainfall across Great Britain delayed lifting over the last weekend but replenished some much-needed soil moisture. Supplies continued to become increasingly available in most markets, but demand for best quality supplies has support top end prices.

What does that mean then ???

Due to a restricted growing season, the annual harvest has been delayed in areas, and some product remains on the ground. Crop already lifted and placed into the store is small in size making larger graded options expensive please be cautious if you can use smaller grades this will save you some money!!!!
Check back often to find out which is the best variety to use for your needs.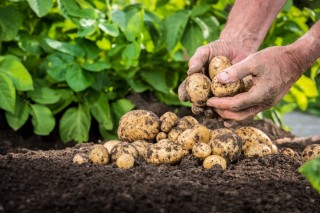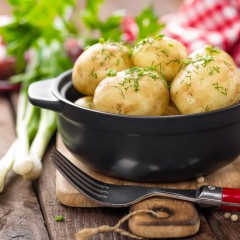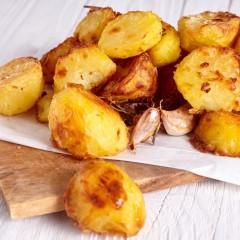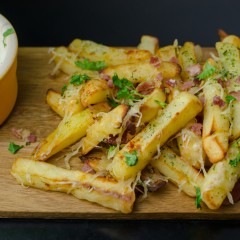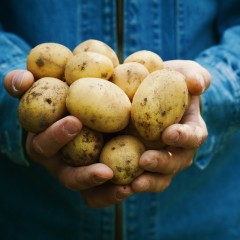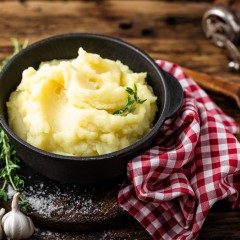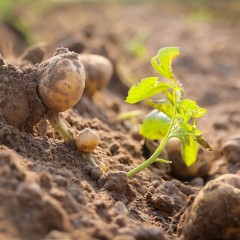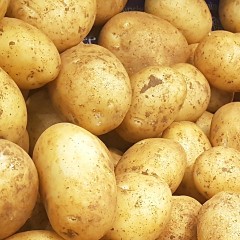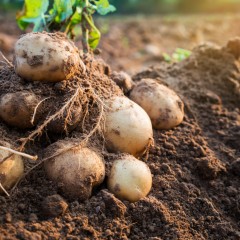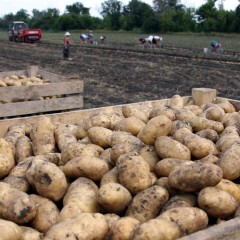 What Are You Waiting For ???
Show Us The Options....
Mash - Washed Red's

This week if you are wanting to create a total mind-blowing potato puree then you need to be looking into utilising the washed red.

Product is of good sizing making peeling easier and once through the beautiful skin that awesome flesh will bring some great mashing results.

For the KING of Mash why not pre order some Mayon Gold Wooowwwzzaa

Roast Potatoes - Sagitta (House ware)

The sagitta is an exciting variety which is a great all-round option.

Holding a great dry matter content it is screaming to be blanched and hit with boiling hot goose fat for the most perfect roast potato

Chips - Lovers/Koffman's

Thick cut, French fry, crisps whichever fried potato takes your fancy this week the most consistent potatoes you should look into using are either the potato lovers or the most amazing Koffman range.

These preconditioned potatoes are of good grade and hold the perfect dry matter and starch/sugar content to give you the best chip on the planet
Mid Potatoes - Maris Bard

This weeks variety will be Maris Bard which will bring a great graded option with fantastic results once boiled.

If you are looking for a smaller grade just order baby Mids and we will get some most amazing small graded mids to you on your order.

Speciality Varieties - Pink Fir

It all depends on what you want to achieve but this week we have fallen head over heels for the most outstanding Pink Fir potato.

Grown by Lucy Carrol this is a fingerling with severe flavour and a great texture.

Show them the oven, foaming butter, even a flash in the Josper - This beauty will ignite your cells

All Rounder - Sagitta (House Ware)

The Sagitta is a great all-rounder for this week and will offer a good option if you are just looking for a multi-use potato.

We will be carrying Sagitta all week so either order by variety or just order your wares as normal.

Whatever you throw the trusty Sagitta into they will perform on every occasion