Speedy Eyes
Time is challenging for many, so if you are in a rush but want to keep refreshed you have navigated to the right place as our fast reader page is designed for you.

Simply swipe away and let your eyes slide down the refresh in one page, once you have more time come back for a deeper look around to find out all the juicy info.

Speed reading is a skill that most of us host but how many can speed skate ?? (this is getting random) Cast your eyes below and feel your cells ignite as your eyes capture glimpses of all things nice
Speedy Gonzales....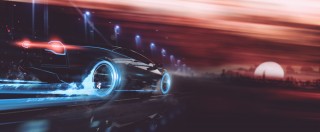 Why Not Try Something Ultra-Special ??
With countless fresh flavours landing in our engine room daily it would be a disaster if we didn't inform you of a few cheeky speciality ingredients that are also on true form this week.
Do You Really Want To Miss It ???
Dont Miss Out On Some Inspirational Facts.
Hero Of The Week - ** Rob Arnold at The Three Horseshoes, Blyth **
The Social Slice is a continuous connection with your kitchen as chefs from across the country are tagging us in during every hour of the day -

This week's winner is Rob Arnold at The Three Horseshoes, Blyth with his Salted caramel chocolate fondant, hazelnut doughnuts, compressed strawberries, champagne sorbet and salted caramel dish!

How good does that look! If you want the opportunity to win a groovy prize simply tag us in on any social platform or use the upload form below...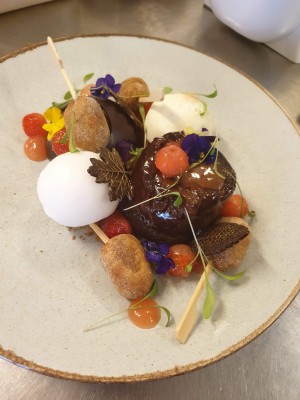 Do You Want To Be our Upload Hero?
Go to the Upload Hero page and send in an entry or tag us in your pictures on Facebook, Instagram or Twitter!!
You Could Be Next Weeks Hero!
Do You Hold News??
Welcome to the Chef News! What's been going on this week then...

This week we've been busy veggicating!

On Tuesday we visited Leeds City College to give a veggication talk to the Level 3 students, it's great to see students being inspired about the wide range of fresh produce available and for them to learn about products they've not heard of before.

On Thursday the team from Thwaites came to visit for a warehouse trip and a visit to Robert Tomlinson's Rhubarb sheds, it never fails to amaze anybody who hasn't seen Rhubarb growing before...

Francisco Martinez Group Exec Chef for Fazenda Group is currently doing a charity trek in Jordan of 100k for action against hunger

Come back next week for more...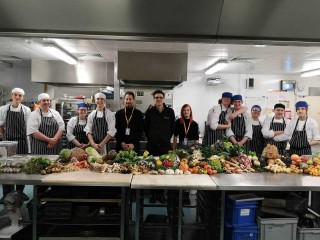 Do you know how Chick Peas are grown?