What's Tricky This Coming Week ???
With produce travelling from all corners of the globe there is always something you should stay away from.

This page is designed to ensure you don't get caught out by listing something on your menu when supply is proving slightly tricky.

Fresh produce revolves around the climate so changes happen frequently, make sure you come back every week to find out what will be difficult during the coming week.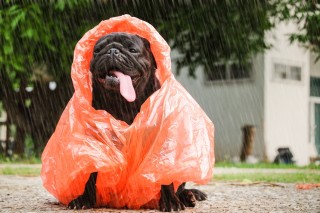 Forced Rhubarb
Severe rain and colder temperatures are causing a shortfall with the Yorkshire Forced Rhubarb.

We still have availability but beware if you are looking for volume its best to work in front as supply is tight.

Robert still has one more shed to pick from but at the moment the roots are pretty much underwater - so please be mindful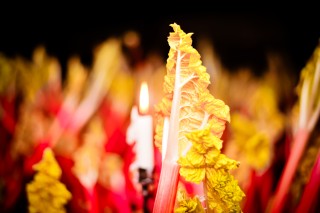 Kale

Due to the recent severe weather conditions, low lying fields are flooded meaning there will be a shortage in all types of kale for the next few weeks. We will be moving to imported kale within the next 2-3 weeks so this should give us more availability.

Yellow Cherry Tomatoes

Yellow cherry tomatoes are currently suffering with thin skins and discolouration before they are ripe. These tomatoes are staying green but are soft, please be aware if ordering. Other tomatoes can be used as a substitute.

Fresh Basil

Difficulties with logistics mean that basil is not travelling well from Israel meaning the availability of high-quality basil is tight.
Morels

There is sporadic availability on morels and cepes currently. Morels are being rejected at ports at the minute due to chemical fertiliser spray on them.

The European season is gathering pace and will be arriving soon - Until then though supply will be tight so please be careful.

Strawberries

We are now coming to the end of the Spanish and Egyptian season for strawberries, you are likely to see some larger than normal strawberries.

Within around 2 weeks we will be moving onto Dutch produced fruit for a very short period until the UK season will soon be here.

Baking Potatoes

Due to hot weather last year, you may notice more product with a hollow heart.

This occurs due to the higher temperatures causing the growth process to stop. Once it rains the potatoes begin to grow again but are left with a hollow heart as the middles are dry and the potatoes continue to grow from the outside.

Growers and pickers cannot see this issue we also check product on Intake but with sporadic occurance you maybecome affected.