Wow What's Going On In Here Then ??
We are passionate about our growers and suppliers who work hard in making sure we are constantly in tune with all things food.

Without this network of guru's we all would simply have nothing to create with, so as part of our duty to connect you closer to them this new section is here to make you feel even cosier than before.
The time has arisen to simply "Say Hello"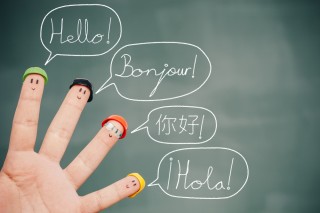 The Creamery
The Wensleydale Creamery is an award-winning, independent traditional cheese-maker and specialist blender of cheese with ingredients and is situated in the market town of Hawes in Wensleydale in the heart of the Yorkshire Dales National Park.

Established in 1898, traditional methods are used to handcraft the cheese, using milk from local farms. Back in 1935, Kit Calvert rallied support to save the Wensleydale Creamery from the tough trading conditions of the industrial depression.

Yet today they produce approximately 4000 tonnes of cheese, and operating one of the top tourist destinations in the Yorkshire Dales, this is a truly a community-based business, a major provider of rural jobs, contributing £12m to the local economy annually. How amazing!

From Yorkshire Wensleydale, to Wensleydale Blue, to Yorkshire Wensleydale & Cranberries, all of their cheeses are matured under the watchful eye of their specialist Cheese-grader. Their smoked cheese is naturally smoked over oak chips in their on-site smokehouse giving the cheese a golden beech colour and the distinctive flavour.

Their passion for cheese is outstanding to feel and we stand tall with pride to stock their range direct from the creamy right at the top of the Yorkshire national park.

Does anyone want a trip up to see its creation ??

Oh before we go - Did you know Yorkshire Wensleydale cheese is protected with European Protected Geographical Indication (PGI) status!
How inspirational!