Sociable Connection
For those that spend their spare minutes floating around social media make sure you follow our channels as the social excitement is gathering pace.

By adding #delifresh to your post across any channel could send your post into the outer galaxy as we will spread your post further than you could ever imagine.

Hunt Delifresh down on either Facebook, Instagram, Twitter, Youtube & LinkedIn to show the world you are a Delifresh Warrior by liking our feeds and tagging us into your creative excitement.
How COLD has it been this past week ???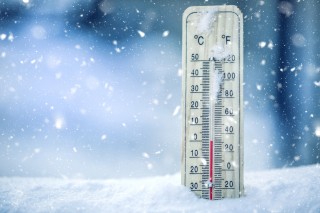 Is It Too Early ???
James our foraging infused friend from Totally Wild is continually out in the woods and with some exciting flavours starting to emerge he is getting excited, and we want to gauge your interest - How intriguing Is This???

At the moment there are flavours like Douglas Fir, Juniper Branches, Oak Moss, Sea Beet, Sea Radish, Sea Purslane, Three Cornered Leek, Salty Fingers, Hairy Cress, Alexanders, Scarlet Elf Cups and the rest available. 
Sign Up - For Your Weekly Alert
For those that have glided into our pages stumbling upon our vibes, you can sign yourslef up to receive a little nudge everytime a new version of the refresh becomes alive.

Slide your eyes down the menu below and tap Sign Up - Insert your details and sit back and let the refresh come to you every week.
Never miss when the Refresh Is born ever again - How great is that!!!