What's Tricky This Coming Week ???
With produce travelling from all corners of the globe there is always something you should stay away from.

This page is designed to ensure you don't get caught out by listing something on your menu when supply is proving slightly tricky.

Fresh produce revolves around the climate so changes happen frequently, make sure you come back every week to find out what will be difficult during the coming week.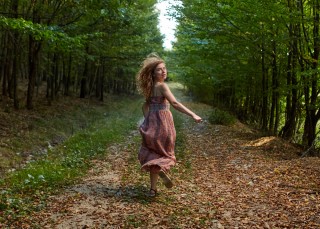 Flat Leaf Parsley

The severe cold snap in Italy may be over but the aftermath of slow growth is now occurring and unfortunately, the broadleaf flat parsley is struggling with supply.

Volumes are extremely tight and although we do have stock it is limited so please be careful.

Large Leaf Spinach

The trusty Large Leaf Spinach is becoming extremely tight at the moment as we experience low volume.

This is all to do with the cold snap which France is gripped by, fingers crossed things improve shortly but expect a price increase this coming week due to implication with the crop.

Frozen Spinach is a great alternative ( Don't shrug that comment off until you have tried the IQF individual frozen leaf option we sell as it's MEGA)

Oyster Mushroom

We thought we were over the blip as Oyster Mushrooms were noted in this Watch Out corner the other week.

The issue with production continues as the growing media isn't germinating correctly due to cold weather in Slovakia. The pregerminated logs travel back to the UK to be pushed into growth within the growing sheds of Ormskirk.

Things should settle down over the next few weeks, but until then volumes are proving slightly limited.
Spring Cabbage

The native supply of Spring Cabbage is now well and truly finished meaning the only option is Imported.

This brings added cost and not that same warm feeling as to when it comes from down the road.

Prices will be steep for a few weeks until the UK season sparks back into life.

Soft Fruit

Prices for soft fruit which includes: Strawberry, Raspberry, Blueberry, Blackberry etc are on the rise as volumes are becoming slightly strained due to high demand as many capitalise on any valentines promotions which are lurking for the coming week.

We don't predict prices are going to go galactic but with high demand across Europe, things could become slightly volatile for a short period.

Red Cabbage

Similar to spring cabbage, red cabbage is under pressure due to only imported product being available.

There is no issue with supply its simply down to the cabbage having to travel from afar to get back to our glorious north.

Please be mindful when working with the brian textured cabbage.