Veggiecation - Sunderland
The veggiecation pulse was strong this week as our continual drive to inspire the younger generation of the trade continued with another trip to the amazing Yorkshire Forced Rhubarb sheds.

Sunderland College is a most inspiring place and we have set up a programme of events with the team to offer a seasonal message to the chefs of the future.

This engagement makes sure that once out into the wild (so to speak) this generation holds the knowledge around the season, been and witnessed many growers and different producers making sure they are full of creative flair and hold a deep Love For Food.

It's great to see the engagement from the students not to mention the fun they brought while knee deep in mud especially for the lady who came in her going out shoes!!!

The Delifresh Veggiecation project is here for all to become inspired by all things food - Colleges, Schools, Charities even private events our Veggiecation is here to excite.
Maybe You Know Someone Who Would Benefit ???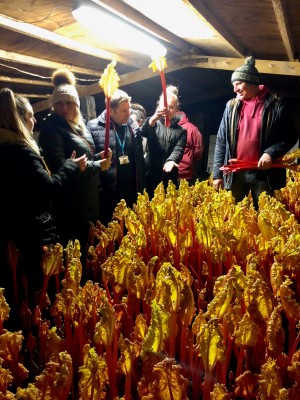 The Perfect Segment.
If you create your own fruit salad or require the most perfect segment you need to watch this as it will blow your senses!!!

Get in touch if you want more information on this amazing product...
Its Simple To Find Your Way Around
What Else Takes Your Fancy??