New Product ALERT
The time has come to say HELLO to a new supplier into your Delifresh family

As a staunch defender and promoter of gourmet foods, Bridor de France chooses to follow the finest traditions of French baking, with a firm positioning and clear commitments: Bridor's recipes are created by master French bakers and are manufactured in France.

Products with rich aromas flow through their ethos - As a croissant pastry specialist, Bridor finds its inspiration in traditional French baking, which values less haste, finer flavour, and moderation. During the manufacturing process, the pastry rests for several hours to give the buttery aroma time to develop, ensuring a finished product that has the delicious scent of fresh butter.

Bridor only selects the best ingredients: for example, pastries are always all-butter, hydrogenated fats are never used, and flour is purchased from French mills. It is these carefully chosen ingredients, as well as Bridor's expert manufacturing, which guarantees you exceptionally tasty and flaky pastries.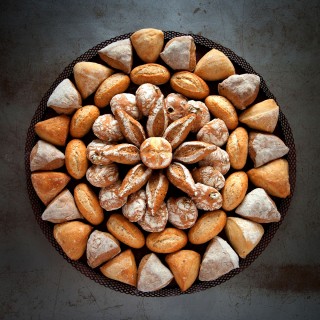 More Bridor Products Coming Soon...
COMING SOON....