Do You Hold News???
Welcome to the Chef News! What's been going on this week then...

Chop Houses Exec Chef departs this week, we give a fond farewell to Lee Ferguson and wish him all the best for the future!!

Adam from the ship at Styal has just returned from a stage at Cartmel putting his skills to test and executing a beautiful rhubarb dish, ethically sourced from our local hero Mr Robert Tomlinson!

BROOKLYN Hotel opens this week heading up the kitchen brigade is Jimmy Williams Pics from menu they will open with Jimmy has previously worked at Malmaison...

Dawn Dobson at Leeds United is leaving this week after 28 years, we'd love to wish her all the best for the future. What an amazing woman she is!!

Come back next week for more...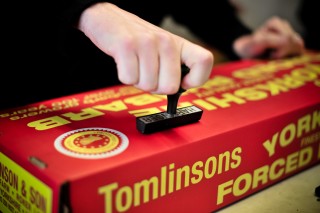 What's going on here...
Want to learn all about caviar?
Its Simple To Find Your Way Around
What Else Takes Your Fancy??